Warning: The author has noted that this contains the highest level of violence.
Warning: The author has noted that this contains the highest level of language.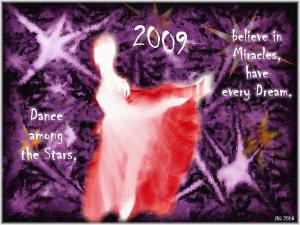 Background
Follows with Another Amazing Journey Entitled,
"Catch a Wicked Star!"
"All the Stars Stood Still"
(A Dedication)
Chapter Number One
(The Fight for his Life!)
Written October 31th, 2020
By Doctor Ricky 1024
Copyright © Fanstory 2020
'All Rights Reserved'

"Sometimes Things Truly do go Bump in the Night?"
"But can them Bumps?"
"In the Night Do it Right?"
(Theology 50.35)
...
'The Night Air was crisp without a Care.'
'Yes, as if there was something eerie out there?'
...
'Deep into was this End of March 03.'
'I just got past the middle of the month.'
Or the Ides of March.'
"Etu Brute"
...
'Peaceful?'
'Yes, and I was home resting playing a game of chess.'
'Believe me a the game of chess progressed on my computer?'
'Just take a guess?'
'Need no tutor yes!'
'But soon as psychiatrist!'
...
'Yes, that was the month of March and not November.'
(November 5th is my 18-year-old Son, Jason's Birthday)
'But the best that I can now remember?'
...
'Everything suddenly got strange, weird, eerie, and quiet as if a premonition?'
'Yes, as if the Blackened Clouds would soon be laughing out loud?'
'As they were now passing overhead!:
...
'As if reviewers...
"The Ten Degrees of Separation"
'Were about to Separate my Heart from my Chest!"
'Dear Lord is this my newest Quest?'
'I'm right now suddenly out of my head?'
'As if the Very Ground Below were opening yes up for...
"The Walking Dead!"
...
'But now instead?'
'My mind was focused on that game of chess.'
"Grieve Not and Speak of Me...
...
"First of the two noises"
'Or the Bumps now in the Might?'
'Yes, a rather Loud sound!'
'And, it started around 8:00 P.M.'
'And, it interrupted my game of chess but not my wife Carolyn's rest.'
...
'Yes, had I known?'
'That I would soon be involved?'
'And, I live on Riptide Avenue but now?'
'It was?'
'Errie, Strange, and does the "From Reaper"
'Creep?'
"The Fuc**** Nightmare on Elm Street!"
...
"As Mr T."
'Would say?'
'I Pity the Fool!'
'But now it would not be somebody else but me!'
...
'Yes, Fansrtorian Reviewers?'
'For now my only son Jason?'
'Would be seriously involved in an accident!'
'And, the fight for his Life!'
...
End of Chapter Number One.
Chapter Number Two.
"The Scene "
'A little later on this morning.'
24
Estimated Word Count 1,000
Author Notes
Special thanks goes out first, as always, to Heavenly Father and His Son Jesus Christ.
Followed by Fanstory and Tom the Administrator.
Fan Art Review, this Amazing Artist, as well as, Talented Writer, 'cleo 85' And her Incredible picture Entitled,
"Belive in Miracles"