Warning: The author has noted that this contains the highest level of violence.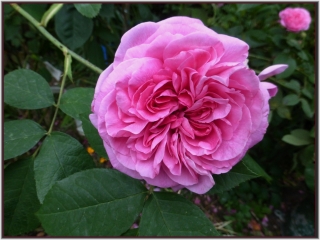 Background
Follows with another Amazing Journey Entitled,
"When Two Stars Unite"

"Sweet Caroline"
Written on January 5th, 2020
By Doctor Ricky 1024
Copyright © Fanstory 2021
'All Rights Reserved'

Once Upon a Time.
Yes, trapped deep within my sorrowed mind.
There lived a Little Girl who Danced with Pretty Flowers in Her Hair.
She would dance and she would dance and dance some more.
But she was never noticed?
As if she was never there?
...
She grew up and found a job and started to support herself on her way to college one day.
She found a second job and saved up for her first year of college.
And then a third job and brought us used Chevrolet.
But this is not the end of this story this day?
...
Once Upon a Time.
Now released from the mellowed past moments of my mind.
There was a Little Girl who used to Dance with Pretty Flowers in Her Hair.
And, as she danced around and around...
As if she wasn't there?
...
But now many, many, years later.
With no college education because of a cruel mother who took all her money and dreams away.
She danced herself into Oblivion on this November 23rd, 2003 *Day.
Approximate Word Count:
257.
Author Notes
*Day: noun
Period of time, 24 hours, part of a week.
Note: if you know anyone who is having suicidal thoughts and could possibly destroy their own self please call 9-11 before it is too late.
Carolyn Ann Richmond Harbach Smrkovsky
(M Late wife)
December 6th, 1952~
November 23rd, 2003
Note:
Carolyn decided she did not want to live anymore and stopped her medication for three months.
She could not handle the fact that our son Jason had passed away and a car accident eight months earlier.
And, she died.
(After the second Heart Attack)
Due to a DVT.
(Deep Vernicular Thrombosis)
A Heart attack caused from a blood clot from the leg to the heart.
...
Special thanks goes out first, as always, to Heavenly Father and His Son Jesus Christ.
Fanstory and Tom the Administrator.
Fan Art Review, this Amazing, as well as, Talented Artist,
'Susan F. M. T.'
And, her Incredible Picture Entitled,
"Caroline's Pink Rose"