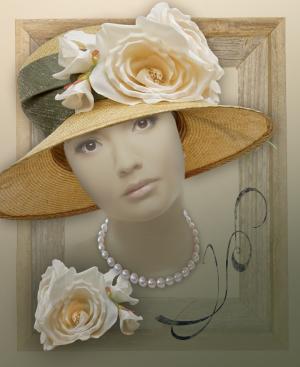 Last Warm Embrace

They said we were too young,
but years are not a measure
of a love so true and fair ...
and to this day, my treasure.

True, opposites we were,
the rebellious and the chaste...
you, protected, nourished;
from life's bowl, I'd had a taste.

Instant passion between us,
on the flames of life soon borne.
The first touch, then first kiss,
and suddenly, we were one.

The cloudless skies of summer
brought us closer to the flame.
Looks longer, passion stronger;
we were never quite the same.

Whispering innuendos
in each other's hearts,
pulled us even closer.
We felt halved when kept apart.

Then, fate and friends advising,
jealous of our days,
a severing sword between us,
we went our separate ways.

Half my heart stayed with you,
the broken half remained.
I cried out through the darkness,
in sorrow and in pain.

Now, in my daily thoughts
and in my dreams at night,
memories besiege me;
no way to make it right.

I often hear your voice
as you call out my name.
The bluest eyes and softest lips,
yes, they are still the same.

Though miles and years may thwart us,
you smile through closed-eye tears.
Your last kiss, warm embrace,
have lasted, all these years.

Small comfort in your poems,
for the past has long been gone.
Still, there's a place we'll meet
when we are both called home.


Author Notes

Our Teenage years were subjected to bright bursts of emotions that shone like beams of sunlight. If we were fortunate, we found someone to share with. Often brief, the fire of this love lasts a lifetime. The flames may ebb, but the embers remain.
Thank you, avmurray, for the beautiful picture!