Warning: The author has noted that this contains the highest level of violence.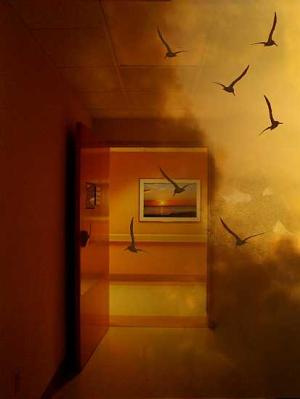 "Resemblance of Reality 2003?"
(A Dedication)
Written on January 24th, 2021
By Doctor Ricky 1024
'Copyright © Fanstory 2021
'All Rights Reserved

I had a Dream!
Now, I'm not Martin Luther King!
But yes!
I had a Dream!
I was only Eight years old.
And, I dreamed of a Son!
My own Little Argonaut.
My Jason.
...
Yeah two decades would pass.
The Holy Spirit...
God the Father....
The Son...
The Holy Spirit...
And, The Holy Trinity.

...
My Dear Lord God...
In Heaven Above...
Where is the Love?
Jason from the movie Entitled,
"Jason and the Argonauts"
Yes, Jason was in search...
Yes, searching...
As a Greek mythical hero for something special!
To say the least!
The Golden *Fleece!
Approximate Word Count: 180



Author Notes
*Fleece: noun
Fleece is not exactly a material.
It's a derivative of polyester.
...
On March 31st 2003.
(After my son Jason's accident)
And, after Seventeen hours.
After being diagnosed,
"Brain-Dead"
Jason's organ's save four lives.
...
To learn more about,
'Organ-Tissue Donations?'
Simply contact my dearest friend Lara S. Moretti the L.S.W. with,
"The Gift of Life"
Philadelphia, Pennsylvania at
1-800-DONORS-1.
...
Special thanks goes out first, as always, to Heavenly Father and His Son Jesus Christ.
Fanstory and Tom the Administrator.
Fan Art Review, this Amazing Artist, and Talented Writer,
'cleo 85'
And, her Incredible Picture Entitled, "Dream"