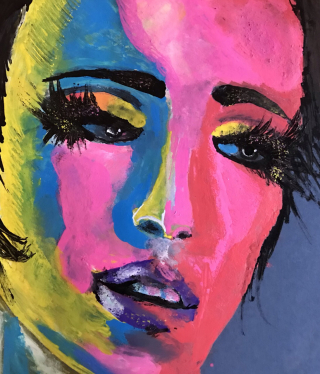 In a squeal of delight, Ginger Kellar wrapped her long arms around Danielle at the Kansas City Airport. She re-hugged her friend then broke away. "Let's get your bags into my car. I want to hear about your trip."

Ginger was a long-time strong friend. She was athletic and for many years they had lived together in a contented way. Her job was at a bakery that she aspired to manage and own someday.

As they drove through town, Danielle announced that she had succeeded in the six-week project at the University of Alaska. Then she quickly mentioned her last full day in a photo flight.

"Saturday you flew off to that nasty dam site?" Ginger was an active conservationist. "You mean an airplane flew you there?"

"It wasn't a commercial aircraft. I was only with a pilot. I'll tell you all about it when we get home. I'm starving. Left Fairbanks at midnight their time, and its late afternoon here."

"I just created onion-cheese buns for us to share." Ginger drove into a parking lot. They carried luggage to the third floor.

"Smells so good in here, Ginger. Must be those fresh baked buns."

Before long they settled on high stools at the kitchen counter. Beside her rolls, Ginger placed sliced ham, cheese, pickles, and glasses of red wine.

"Did you take pictures where shovels and bulldozers can erect a concrete monster dam? You know how much I resent the company you work for."

"Yes, I know. I'm tempted to job hunt somewhere else. But the flight they let me go on was special. We were up on a hill where the observation of the rivers is very open. That is where Stewart Bryant landed his plane. I snapped a lot ...."

"Wait, Dani. Your green eyes twinkled, and I heard an earthy tone when your voice mumbled that pilot's name. Tell me about this Stewart!"

"Oh, we had a long afternoon and evening together. But this was just a business trip, Ginger."

"Hmm, did you also take a picture of him?" Ginger, with her eyes wide open, was far more than a casual friend. She had a habit of discovering ingredients not related to food recipes.

"Got a big batch printed yesterday morning." Danielle opened her traveling bag and pulled out a large envelope. "I'll show you some."

The first she showed Ginger was of her with five social friends in costumes at the pioneer park. In phone calls, Danielle had told her about them during her work at the University. Her next pictures were of flowers, sled-dogs, then horses.

"You rode horses with his handsome man?"

"He gave me a tour of his ranch before the flight."

"Ah, ha, I see he took a picture of you too. He got you at a mighty fine angle, Dani." Her teasing voice put a pink cast on Danielle's face.

"I promised to send him a few copies. I'll do that sometime this week."

"So, he really wants a picture of you?"

"I suppose, even though I'll never see him again." Irritation sounded in Danielle's voice. "Right now, I'm going to get unpacked."

"How about calling your lover, Kevin?"

"Tomorrow. Told him I'd call on Tuesday."

"Hey, are you putting him off? He wants you to move in with him. Makes me so sad to think about that."

"Living with him is not for me."
Happily grinning, Ginger circled an arm around Danielle. "I hoped you wouldn't do it. Handsome Kevin is in big money, hugely popular, and he always insists on leading the way. You don't have to let him take you over."

"Funny to hear you say that Ging. You know I've enjoyed dating him for months. But having been away lately seems like it may make me see differently."

"Still going to go to the fanciest places in town with him?"

"Saturday night he's got a big one planned. Ginger, that's enough about Kevin. You need to tell me about finally dating with Tom."

Danielle decided her friend had obviously become devoted to a relationship with Tom. It was almost a year ago that she first met him in an early morning athletic run, and after that, he became her companion in regular runs. Her face brightened when she began telling how lately they started dating once a week. Mostly that meant having dinner and a movie together. Ginger's discussion was full of details and went on until the suitcases were empty and clothes were in order.

As Danielle collapsed on her bed, her cell phone rang. Ginger grabbed the phone and handed it to her. "It's Kevin, talk to him right now!"

"I will, but only if you leave."

Ginger exited closing the door.

"Hello Kevin, I'm back."

"Well Babe, my third call today. About time you answered. You at the airport? I'll pick you up."

"Ginger did. Brought me right home." She sat up straight to keep her attention from straying.

He hesitated and his voice deepened. "That's my point, Danielle. I planned to drive you and your luggage straight here to my apartment. You know I want you to move in with me."

"Kevin, I never told you I would do that. I'm telling you now that I've decided to not move in with you."

"Why not? Do we have to get married first?"

"I don't favor marriage either." Kevin was not used to disagreement. Danielle jumped up and paced across the room, feeling edgy.

"Okay, Sweetheart, you know I'm busy every night this week with that conference I'm running. But come Saturday night, it's a Company party, fancier than one you've ever been to. I promise it's a surprise night for you."

Danielle sighed feeling glad he changed the subject. "I'll need a fancy dress?"

"One that shows everyone how beautiful you are, Dani. We can talk again then, after a couple kisses." As usual, his voice was full of confidence.

"Good night, Kevin."



Author Notes
Danielle LeRoy, main character
Stewart Bryant, new man in her life
Dr. Burns, college professor
Curtiss Hicks, friend at work
Social Friends: Ron,Gabe,Ivar,Rhonda,Dixie
Mr. Wright, company owner
Kevin Harbeson, boyfriend in Kansas
Ginger Kellar, housemate in Kansas
Starla Frost, young pregnant woman

Preceding chapters: After completing an Alaska project at the University and a flying adventure with Stewart, Danielle returns home to her job in Kansas City and to boyfriend Kevin.