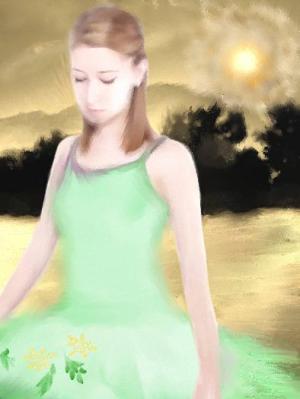 On this quiet April Morn
rain nourishes blooms for May
as you recall that time long ago,
Your first beau gifted a sweet
nosegay to adorn a tiny wrist!
with
The memory so vibrant it's clear-
Twinkling stars, the evening warm
with radiant hazel eyes aglow
you twirled in an emerald gown
the youthful heart a steady hum.
and
In years since that first date
the memory fresh as dew sparkling
on the morning glories entwined
in the aged crevices of a heart
serene in the memories of yore.
Author Notes
To relate this endeavor one must from be the 50's and 60's era....this was a passage in their young lives.