| | |
| --- | --- |
| Category: | Mystery and Crime Fiction |
| Posted: | October 21, 2020 Views: 12 |
| Chapters: | |

Chapter 7 of the book Mayhem in Mumbai
Nimmi's last days and Parkar's end.
"The Beginning Of The End" by Seshadri_Sreenivasan


Background
This is a story set in Mumbai (formerly Bombay) revolving around the Hindi film industry ( nicknamed Bollywood), builders and the underworld. The shenanigans of these people come to the fore. This has



"It's so nice and feels good," Nimmi said and ran her fingers through Parkar's hair. Strewn over the table were some film scripts, some crystal meth, and a liquor bottle. She would be bidding a final farewell to her boyfriend Nikhil when they met at the resort over the weekend. There was no future with him, she thought.

In her long black cascading hair, she could have been a leading lady in any art and commercial film in Bollywood. She was beautiful, smart and talented.

"You are so versatile and tell me the best stories," Parkar told her, high on weed and comfortably ensconced in his room on his favourite pillow. "The way you put it, it softens the edges; makes everything seem more real. But what I want to know what I'm worried about is the ending. That's why I need you."

"I'll do what I can," Nimmi replied, noting that he was out of his depth.

"You can have a drink later," Parkar said. "Right now, we need to go out and shoot."Outside, the car lights in the slow-moving traffic were like distant festival processions. Parkar's mind was troubled -- he hated to think of the destiny awaiting her. Malpani's instructions were crystal clear.

As they reached his building, he took her hand and led her to Nikhil's apartment. Parkar realized then that her time in Mumbai was coming to an end. He reminded her of the rave party over the weekend in the unique cottage in Madh Island, far away from prying eyes.

"Don't forget to pull Nikhil along," he winked. "You are going to be the rave girl. And I have booked a separate honeymoon cottage for both of you." Nimmi laughed and pushed him aside with false anger.

Parkar returned to his apartment, immersed in deep thought for a while. He sighed and called a number from his unlisted cell phone. Somewhere in a nearby slum, a cell phone burst into a musical note.


"You say it's over. But you're always coming back to me. What are you afraid of?" Nikhil asked Nimmi intently, not letting their eye contact waver.

"I…I should have kept a distance from Parkar," Nimmi said haltingly. "I did want him to promote my career in films. I didn't want to be alone and afraid in this heartless industry. I had left my family completely, physically, and mentally. I wanted to let him love me and let myself love him. Instead, I found out Parkar was using me to further his ends."

Nikhil leaned closer "Nimmi." He whispered, running his hand over her cheek. "I would never hurt you."
She looked away. She knew she had mistreated him.

"Let's discuss this at this weekend's party, Nikhil. I need to rush for a shoot now."

As she abruptly left, Nikhil wondered where their relationship was heading to?

The rave party, equipped with an international D.J., lasted all night. Drugs fuelled the party. Just after midnight, Nimmi felt unwell and wanted to sleep. "What's the big hurry?" Nikhil said irritatingly. "Hang on for some more time."

She shook her head and looked around for Parkar. When she didn't find him, she started ambling along to her cottage next door.

Parkar was in a dark corner of the cottage and kept watching Nimmi stumble. Nikhil helped her get up and carried her inside. He took out his unlisted cell phone from his pocket and punched a familiar number. When there was no answer from the other end, he cursed and decided to call after some time. His hitman Sagar was getting to be very unprofessional and deserved to be sacked. He entered the party hall and mingled with the bunch of new girls wanting roles in films.

In the darkness of a moonless night, at a distance, a figure was silently moving and clicking pictures of the proceedings. As soon as Parkar went in, it moved from the shadows and walked to the main road silently like a ghost. Starting his motorcycle, Abhiman Bhattacharya smiled to himself, satisfied with his day's work.

Parkar sighed gratefully, wiping his face with a clean handkerchief. A sudden rain had come up, misty and warm, which didn't make his car's air-conditioning system work efficiently. Now, a gentle cool air blew through the open spaces of the verandah of the estate he had reached. The estate, originally built at the turn of the century by an English merchant, lay deep in the narrow lanes of South Bombay. Over the last three years, Shetty had done nothing to disturb the sombre dignity of the old mansion which housed his office. It was perfect. It was life for him and his business.

Parkar then remembered why he was called by Shetty to meet him urgently.

"Make it fast!" he had growled. "I am going out of town this evening."

Parkar felt an ominous feeling grip him, and his face grew pale as chalk. Had Shetty come to know about the land deals Parkar had brokered with his rivals and Malpani? He knew from close quarters that Shetty wouldn't tolerate deception from his own trusted people. This was not the first time that Parkar had double-crossed Shetty. A year ago, after a negligent breach of trust, Parkar was forced to go underground. He emerged only after mediation from other crime families.

Parkar cringed before Shetty, unable to face his stare. He felt cold and thought the centralized air-conditioning was set much below the tolerable temperature. He went on talking for well over fifteen minutes, explaining in detail what had forced him to take this extreme stand. He lied to him saying he was forced to take this step as his life was in danger and placed on the table a few C.D.s and a pen-drive containing the deals and Malpani's degenerate acts! In the end, he felt he had performed the last task.

Shetty remained silent, stood up and didn't extend his hand. He went to the large French window and stood still staring at the skyscrapers in the distance, some owned by him and were under construction. Then after a minute, he gestured his hand as if to shoo him away. Parkar eerily felt one last, and one most important, judgment was rendered. His relationship with Shetty was broken. From now on he was on his own to fend for himself.

Vijay Parkar stumbled towards his car. It was 1 am, and the bar was closing down. His mind was numbed by the comfort of alcohol, needed from his meeting with Shetty. He didn't immediately recollect where he had parked his car. He wished he could get out of the drinking habit. He shifted the whisky bottle he held in his right hand to a more comfortable position, almost tripping on the curb while he did so. He recovered from his stumble and continued walking. He reached in his pocket, searching for his keys. He wondered why everything was getting so bright. It was almost like a set of flashlights were being shined straight into his eyes. Then the pain came, and at the same moment, it was gone.

Parkar was dead before he hit the ground.

The man on the motorcycle, wearing a dark helmet, sped past his crumpled body as it lay at the side of the street.


Cast of characters
Nimmi: A beautiful rich actor falls prey to a murderous father MAlpani
Nikhil: The Boyfriend and co-star of Nimmi who has no say in any matter
Parker: A crooked fixed have deep-rooted links with the underworld. But bites the dust.

| | |
| --- | --- |
| | The book continues with An Eye for an Eye.. We will provide a link to it when you review this below. |
Author Notes
The last days of Nimmi, the beautiful and aspiring actor and the daughter of a rich builder.

Pays one point and 2 member cents.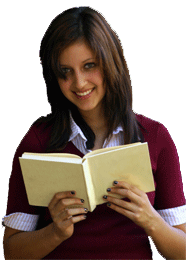 You need to login or register to write reviews.

It's quick! We only ask four questions to new members.

Interested in posting your own writing online? Click here to find out more.