| | |
| --- | --- |
| Category: | General Fiction |
| Posted: | December 2, 2020 Views: 12 |
| Chapters: | |
Warning: The author has noted that this contains the highest level of language.

Chapter 4 of the book Planted on Perry Street
Maddie meets Miles, the officer assigned to the robbery.
"Caught in a Trap" by Laurie Holding


Background
Maddie Bridges is a modern witch who owns a plant store in Greenwich Village. Her neighbor, Esther Sena, has been robbed and Maddie is snooping around the police station to find out what's happening.



This perfect man, tall, black, and firm all over, was walking right past me and for the first time in all my life, I was speechless. My mouth had dried up and hung open at what was probably a fairly ugly angle, and my brain was rendered helpless.

I watched him walk, no, saunter, past Officer McCartony's desk, and then I realized that he had a little boy with him, a boy who wore a Spiderman shirt and miniature jeans that were rolled up at the cuff. The boy carried a Superman backpack over one shoulder and sucked on a blue lollipop that was staining his lips. Adorable. Watching him helped me regain my composure. I looked back at the man, then bent down to look right into the boy's eyes.

"Well, hello and who do we have here?" I said, trying my hardest to sound aloof but confident. The boy looked up at me through very dark black lashes and said nothing.

"Are you helping your dad catch some bad guys today?" Still nothing, but he switched the lollipop to the other cheek.

"Oh, ha," said Perfect Person. "He's not my son. This is my nephew, Julien. We call him JuJu. And no, no bad guys today. Yet." He looked at McCartony and jerked his chin up. "You okay out here for us to take a hotdog break, Stan?"

McCartony looked at his watch and shook his head as if to wake himself up. "Yeah, sure. I thought for sure it had to be dinnertime, though. Shit. Oh, sorry," he said, looking down at the boy. "Excuse my French."

"But there are bad guys today, Officer!" I said, scooping up my flytrap. "My building was robbed! And I just--"

"Miss Bridges, we covered this already," interrupted McCartony. "I can tell you, er, at least I think I can tell you, that Officer Denton, here, has been assigned to your building's case, and you can be assured he will let no stone go unturned in finding said 'bad guy'. But everyone deserves a lunch, am I right?" His eyebrows were wild and graying, and they were raised up in question. "Go on ahead, Miles." He rolled his eyes at Perfect Mr. Officer Miles Denton as if I wasn't standing right there.

I couldn't help myself. I muttered a quiet spell under my breath, nothing outrageous, just enough to slow time down a bit and sew McCartony's lips shut while I got a word in edgewise. And no, I didn't actually sew his lips shut. His lips were moving, but no words came out of his mouth. He made funny faces as he tried to clear his throat and start again, all in silence. I only had a few seconds to work.

I turned to Officer Perfect Miles Denton. "107 Perry, 107 Perry, 107 Perry. Come for tea," I said in a completely conversational tone, right into Officer Denton's dreamy face. He smiled in recognition, I snapped my fingers, and everything was just exactly where we had been less than a minute ago.

"Right, well, we're off," said Officer Miles Denton, and he gave me a smile which I immediately memorized. "Nice to meet you, Ms. Bridges."

"Maddie. And thank you. You too! Oh, and you know what?" I kind of inserted myself between them and the way out of the station. "Officer McCartony explained how he couldn't accept a gift from me earlier. Which is completely understandable. I keep trying, but in the end, it always goes this way... I give my "Police" plants to people here at the station. People who aren't police. So I'm wondering if you," and here I leaned down to look into the little boy's eyes again, "would like a Venus flytrap of your very own, to have and to hold, to take care of and feed and water forever and ever?" I thrust my plant forward and let him get a really good look at it.

She was a beauty, my Venus. Her little cupped traps had delicate spiky teeth for catching wayward ants and flies, and her stalk was sturdy and strong. She would live many, many years.

"Oh, wow!" Officer Denton said, and he leaned over to get a better look at Venus. "Wow, what do you think, Buddy?" He looked up with a mischievous smile and said, "My sister will be so pissed at me. Thank you, he'd love it."

I had bent over to offer the plant to the little boy, but wow, that smile of Officer Denton's threw me for a loop. Like, I got lost in the whiteness of it, the clean lines of his perfect teeth, and the way his eyes, so black and deep, crinkled up around their edges.

"Um, Ms. Bridges?" he said, and I saw the lips moving, but the sound was kind of in a vacuum. I licked my lips and stood up straight.

"Sorry. Sometimes I just zone out. Not enough breakfast," and I met his nephew's eye with a look of advice and warning. "Right, so anyway, this is Venus. And Venus, this is..." I bent down again.

"JuJu!" he said, and he laughed, because of course I should have known that already.

"JuJu, Julien, right! And Venus," I said, looking my lovely flytrap right in the eye, "JuJu here is going to feed you and water you and talk to you and maybe, just maybe, if you get very lucky, he will sing you a song right after the lights have been turned off every night." I looked up at Julien. "What do you say?"

"Say thank you, JuJu," Miles Denton said, and his voice sounded like distant thunder to me.

"Thank you, JuJu," JuJu said, and he reached out for Venus. I placed her gently into his little brown hands and looked up at Miles. "So cute," I whispered to him, and he nodded.

"Here's my secret, Julien," I said, using his full name because I thought he looked like a Julien right now, all somber and full of the weight of sudden responsibility. "If you take a water sprayer and give a house fly a good strong spritz? It'll drop like a fly. Get it? Dropping like flies? Ha!" I threw my head back.

"Then, just scoop him up and put him right here." I showed him Venus' little pocket mouth, which immediately clamped down on my wiggling finger. "And voila! Lunchtime for Venus. You can use tweezers. Just grab them by their wings and put them in here, bottom-up. Get it? Bottoms up!"

"Wow," JuJu said, his eyes wide and beautiful. "You know so much!"

"About plants, yes. Because that's what I do. I run the shop on Perry. The Garden Witch."

Officer Denton looked at me in confusion as he said, "107 Perry?"

"107 Perry," I said with a satisfied smile. "Exactly."


Author Notes
Characters:
Maddie Bridges, who owns The Garden Witch, a plant store in New York City
Esther Sena, Maddie's landlady who was robbed
Miles Denton, the police officer who has been assigned the case.
Julien, Miles' nephew.

Pays one point and 2 member cents.
© Copyright 2016. Laurie Holding All rights reserved.
Laurie Holding has granted FanStory.com, its affiliates and its syndicates non-exclusive rights to display this work.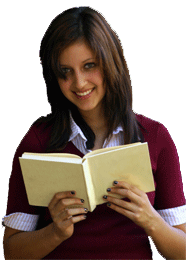 You need to login or register to write reviews.

It's quick! We only ask four questions to new members.

Interested in posting your own writing online? Click here to find out more.