| | |
| --- | --- |
| Category: | Mystery and Crime Fiction |
| Posted: | December 4, 2020 Views: 22 |
| Chapters: | |

Chapter 51 of the book Scent of Gardenia
Scott heads to Bermuda
"So Far, So Good" by Dick Waters

I took an early afternoon plane to Bermuda to avoid seeing Mercedes or Mike. Neither of them needed to know I was in Bermuda. It would only be a matter of time before Paddy learned I wasn't coming into the office, but Paddy might not expect that I was in Bermuda. I have to make an excuse for today and tomorrow, and then the weekend takes care of itself. I better call the office to let Colleen know I'm sick and won't be in today.

I was cautious going through Customs to make sure Mercedes and/or Mike were not around. There was no sign of them at Customs or anywhere around the airport. So far, so good!

I caught a cab to my hotel. I had never been to Bermuda before and was enjoying the scenic views. The driver pointed out some attractions on the way. I wished I was with Mercedes to enjoy the island sights more. Mercedes told me where they were staying, so I was careful not to book the Bermudiana or the Hamilton Princess where Mike was staying. I chose the Hamilton Harbor Inn, which was within walking distance of both hotels.



*.*.*



Once in my room I unpacked quickly, checking out the view. There was a slight view of the harbor, but I probably wouldn't be spending much time enjoying it.

I rented a scooter for the week, as rates were much better than the daily rate. The scooter would give me a way to keep my eye on either Mercedes or Mike. I took a quick ride through the streets of Hamilton. I had been warned to be careful about driving on the left side of the road and the ride gave me some practice. There was a traffic circle just up the road from Hamilton, which if I hadn't been following a taxi into and out of it, I would have probably driven on the wrong side. I realized I looked out of place with a long-sleeve shirt and pants.

I went back to the hotel, changing into a short-sleeve shirt, Bermuda shorts and sandals. I took the scooter, driving to the Bermudiana, which was just up the street. I parked it with about twenty others outside the hotel, taking a seat on the veranda, where I could see people coming and going into the hotel lobby.

I picked up the Royal Gazette newspaper, immediately finding the article describing Jules' burned cab and their disappearance. The sudden silence around me caused me to look at where the heads were looking. Yeah, Mercedes has been known to make an entrance.

I watched her and two other men go up to the lobby desk clerk. They spoke for just a minute, and then headed out of the hotel. They reappeared in view, getting into the next cab at the cab stand. I put the newspaper down and headed to my scooter.

I followed them at a distance until they pulled into the police station. All three went into the police station, but the cab remained parked outside. I knew they wouldn't be long, so I parked along the street and waited. After a few minutes, Mercedes and the younger man reappeared and got back in the cab.

There were many vehicles on the road so I didn't have to be too careful about being seen. Five minutes later, they pulled into the Hamilton dock area and got out. I pulled in near the entrance and parked. Even at a distance, Mercedes looked beautiful.

Her white dress shirt brought back memories, and her Bermuda shorts still focused other attention to her long legs. She had a bright blue scarf looped around her neck. The man with her was most likely Ralph. He looked to be walking too close to her—almost invading her space. They were walking away from me so I couldn't tell what her expression was.

They spoke with a young attendant working at the fuel depot. Mercedes handed him several sheets of paper, possibly photographs. The young man pointed at two of the photos; nodding his head, talking a lot. He was gesturing with his arms, like he was talking about supplying fuel, or something else.

A minute or so later he raised his hand over his head indicating something, or someone, very tall. They finished talking with him and shook his hand. The young man watched as they left, but I'm sure he was not watching 'Ralph.'

They returned to the cab. I headed to my scooter. They were parked there for ten minutes, and then the cab finally started to move. When they were back on the road, I pulled out of the parking lot and followed. The cab drove for a considerable time, and then pulled into a business along the shore displaying a figure of a 'diver.' I pulled off the road and watched them go inside the small rustic shack. They were inside for a long time, and I wondered if they had exited the rear of the building. I knew they hadn't departed, as the cab was still in the parking area.

Finally, Ralph came out of the shack and spoke with the driver. He paid the driver some money and the cab drove off. Ralph went back but didn't go inside the building. He went around the side I could see, and then went out of sight behind the shack.

A few minutes later, I heard the loud sound of an engine and then another. Five minutes later I recognized Mercedes scarf and shirt on an open back boat headed toward the open ocean. Well, that ends my ability to follow them. I assumed they might be headed to a dive area, or perhaps where Elliot's body was discovered.

I followed the direction of the boat on my scooter until they were out of sight. They were just about out of sight when I heard the shocking sound of a horn. I realized in time I was on the wrong side of the road, swerving in time to avoid a large truck. My heart was pumping. I had learned my lesson. I drove for about an hour looking at the island sights, then headed back to my hotel.


| | |
| --- | --- |
| | The book continues with Lily-White Body. We will provide a link to it when you review this below. |
Author Notes
Oncoming traffic tells a definite story.

Pays one point and 2 member cents.
© Copyright 2016. Dick Waters All rights reserved.
Dick Waters has granted FanStory.com, its affiliates and its syndicates non-exclusive rights to display this work.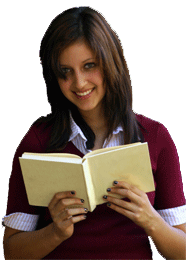 You need to login or register to write reviews.

It's quick! We only ask four questions to new members.

Interested in posting your own writing online? Click here to find out more.