| | |
| --- | --- |
| Category: | Letters and Diary Non-Fiction |
| Posted: | January 25, 2021 Views: 4 |
| | |
Warning: The author has noted that this contains the highest level of language.
Procrastination or a Build Up
"Wandering through My Mind" by DSchlosser


Holding oneself to a weekly writing regimen can be difficult sometimes. When you work another job and do overtime or work for the hell of it just because you care too much, it tends to interfere with other creative avenues of life. Today, I could not get the writing done that I had hoped to accomplish. I think part of the drag down is working remotely from home, while the other part is not being around people in general.

Finding inspiration within a four walled box that you're stuck in every day becomes more difficult with each day. Now, I'm an introvert almost to an extreme, but even someone like myself has to see and interact with other people on some sort of really pathetic level. I haven't gotten CoVid yet, although I think I probably had it around January or February last year when I had some weird cold that caused me to struggle to breathe. Cold medicine didn't work on the thing, so I practically overdosed on allergy medication every day to keep myself breathing until whatever the hell it was stopped affecting me. I had the shakes for a while from taking that much allergy meds.

When I started working from home it was great because I got a lot of stuff done around the house. I did gardening for the first time in years, since I've been incredibly sick with a ton of other things. I nearly had a stroke a few years ago and had cancer in 2016 that to this day has made me feel not normal since then. Mine was quickly treated and caught after losing 15lbs in two days, and I had to have emergency surgery to remove some cancerous cells in my intestines.

Stuck in a four walled box makes you look back at these things and makes you wonder if you'll be able to accomplish anything that the world might see down the road, or how you will find a way to create something that people may find interesting or intriguing. Does what I write matter? Has it made someone's day better after reading an inspiring chapter in something I create? I know since the lockdown my artwork has greatly suffered. My paintings have been almost non-existent. I'm not out there seeing the beauty of the world like I used to, and walking around in my run down poor neighborhood doesn't give me a ton of inspiration or hope, when I would rather be checking out different sites and sounds.

If you don't know anything about me, it's fine. I haven't made waves with my non-selling book, Space Detective Dorf. I can't say much for the crappy cover if you did buy the physical copy of it. Amazon doesn't quite make it easy when you have no money to hire an illustrator and have to make cover art yourself. At least I tried. Damn their shitty uploading process though. If you sell books through Amazon and are computer illiterate like me, you'll curse the cover making process.

What disappointed me the most though during CoVid was the local art gallery announced that they were going to be closing their doors and opening some other shop due to financial problems. I had just made it to the gallery and had been introducing some of my artwork into the local crowd and had planned on using their back door gallery to drum up supporters and potential buyers to have my artwork become a main feature in the gallery down the line, and now that option has disappeared. I'm too poor to afford becoming a full member and taking on some of the bigger responsibilities of the gallery life. I would love to, but my artwork hasn't sold for millions to allow me to quit my day job that takes up all my time.

Something that is beginning to push forward in me again is my desire to be at church. I know the local ones have reopened with limited capacity, but my worries are that I would catch this disease before the vaccination is so widely spread amongst the masses. Having faith in God is one thing, but it doesn't tell a deadly virus to go away. Don't gather to die. God made sure we had some sort of intelligence, so I've done my job of staying away, but I also have major points of yearning to be in a church. I'm not some saint of a person by any means. I'm a former Marine who has a bad temper now in life. I cuss, I get angry, I think crazy thoughts, and I have a dislike for certain things in life. But one of the things that has always calmed me down is being in a church and listening to the old organ Catholic music. I was an altar boy for a very long time before I ended up in a public school, and I used to love the duties I performed during mass.

When I was in the Marines, I had the opportunity to aid the church again and moved to a position to read scripture each week. I felt the word more strongly there and kept feeling a calling towards God during this time. The problem though is the world has never needed me, and it has purposefully pushed me away during every moment of my life. God definitely wants me on his side, but I don't think I'd be any help to him as a priest. I'm more like the old King David, I'm a fighter and not built to be a priest. If I held any sort of meeting of people I would probably piss everyone off if I had to talk to them about spiritual means. I could read the scripture and make you feel its power, but when I've experienced the other priests and pastors talking to their flock they don't go around telling them to stop being assholes and stuck up snooty fucking people. I'd be too much of a dick for that.

I apologize for my vulgarity in the previous paragraph. This is me inside my mind currently, and you get to see the good and bad. Anyway, I'm pushing forward on my wall mural project in my house. I've been feeling a desire to paint again, and for quite some time now I paint a mural inside this room I've been putting together over time. I actually started painting by recreating Raphael's Sistine Madonna inside this room. It's crude-looking but still very beautiful. I think if people finally see my art down the road it'll have to be more like the hidden works that Leonardo da Vinci left around. Maybe I can start painting and just donate my artwork to a Goodwill shop or Salvation Army and see if I can be "discovered" in that way. Have someone maybe do enough research to see if they can find out who paints certain pieces of artwork and just keeps dropping them off at thrift stores. I just hope if someone buys and sells a painting of mine and makes a butt load of money that they'll come by and give me some of the money so I don't live so poorly in my run down home.

So, my mural room is a room of reproduced renaissance art or just religious art at this point. There are three completed works in the room right now since the size of each piece covers an entire wall or part of a wall. The Sistine Madonna rest on one wall, St. Joan of Arc is on another, and St. Margaret is on another wall. I plan to have join on one side of the wall and have the two saints that she saw in her visions, St. Margaret of Antioch and St. Catherine of Alexandria on the opposite wall. Now that Margaret is done, the next piece will be Catherine. I'm looking to do Caravaggio's St. Catherine or probably Raphael's. If I ever get this room done, I hope to have the ceiling painted with Michelangelo's Creation of Adam.

Anyway, today was a day that I didn't get anything done. I couldn't focus on writing my other stories, but I feel like there is beginning to be a build up of energy that I'll need to explode it all over a canvas or inside of a story. Those previous thoughts of mine will get in my way over an over again. The brain will constantly be trying to steer me in a million different directions that make life cluttered and unfocused. And here I'm still stuck in this box needing some sort of friends to be around, some sort of inspiring person to be near in life to kick me into high gear, someone to challenge me daily at life. Yet there's never been anyone before. All my old heroes are gone. I would just give anything to have someone to visit every day and share a cup of tea with just so I can talk. Otherwise, what's the point of doing something like writing or artwork if you can't share it with anyone.

Do you see the ups and downs of my mind? I wonder how bad the rest of the world is feeling right now being stuck inside. The silence of the house other than having my dogs around allows too many thoughts to build up. I have to battle my thoughts constantly now when I do something, or I'll end up staring at a wall for hours just seeing inwardly than seeing the wall itself and knowing nothing is getting done.

I needed to just put something down for tonight. To write the strange thoughts of mine and how there are ups and downs, disappointments and hopes. The areas where I may be weak in life due to choices I make or how my overall character affects my life as a whole. I may post more down the road just to get some things off my chest. If you read this, I'm not looking for a million stars. I just need to open up. I'm not looking to correct punctuation marks here. There are no punctuation marks in my brain. My brain skips and trips and has run on sentences, and it does all sorts of incorrect things. Misfire! Misfire!

Author Notes
The thoughts of my crazy self.

© Copyright 2016. DSchlosser All rights reserved.
DSchlosser has granted FanStory.com, its affiliates and its syndicates non-exclusive rights to display this work.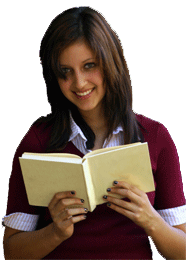 You need to login or register to write reviews.

It's quick! We only ask four questions to new members.

Interested in posting your own writing online? Click here to find out more.