| | |
| --- | --- |
| Category: | General Fiction |
| Posted: | February 27, 2021 Views: 12 |
| | |
Mugs pays the ringmaster a visit
"Mugs; A Day Of Reckoning" by Mabaker12

MUGS;

A Day Of Reckoning.



The sun shone warmly on my face waking me slowly, as it should.
Dan, as usual, had a cup in his hand, and the opened newspaper on the table in front of himself, though the vague expression he wore indicated he hadn't read a word

"Good-morning Dan. You look a bit dazed? Something wrong?"
"Hi, Mugs. Earlier I had a phone call, guess who? " At my negative headshake, he continued, "From, of all people the circus operator, he told me his name but it's a foreign overseas name and I've forgotten it." He looked somewhat embarrassed when I asked why.

"Well, firstly! Hell, the man offered me a considerable sum of money if I would sell the pair of you, to the circus. When that met with a decided 'No thank you.' The next offer to bring yourself and Slippery for another show, and the appearance money has gone up, AND I've forgotten the bloke's name. What do you think I feel."

I sat thinking for a moment before I asked,

"Would the tricks we did last night be sufficient to do again, or would he want new ones. Also, when would we go?"

"Well, as you don't seem averse to the idea Mugs and as you are both quick studies a couple of new wrigley bits added to last nights should be okay. As for when, well that depends on how fast you can get new tricks perfected, I'd say."

I went looking for Slippery. I searched for a while but found no sign and decided to wash while I thought out his latest hidey-hole when suddenly I felt lifted off the ground and starting to sway.

"Just don't drop me Slippery or your performing days are over. Put me down I have something we must discuss."

Once the python had returned us both to terra-firma I relayed what Dan had said, much to the huge snake's delight.

"Wow, Mugs! Can we do some other things this time, and when are we going, can I have some of that stuff in those boxes the people held onto?" He rattled on like stones in a tin cup, and I let him for a few minutes, finally, to give him a chance to draw breath I said,

"Okay, and I guess it's a 'yes' to everything else. Now shut up I want to discuss today's performance with you." And to his credit, he did and remained silent while I outlined the three new tricks we would do.


They weren't difficult and soon we had our extended act down pat, then after Dan showered and shaved we once again went to the afternoon matinee. I was shocked to see there were still animals in cages and a young boy about ten scrubbing the vacant cages. I also noted a swollen lump on the lion's rump, and in Universal queried what had happened?

It turned out the ringmaster owned him and two monkeys, and he thought up stupid to dangerous tricks.

The accident happened when the circus performers were practising their acts, and there was no audience. The ringmaster had one young monkey take the place of a mature one, and made the young animal hold a flaming hoop, for the lion to leap through. However, the monkey fearing the flames hadn't held it steady enough and as the lion leapt through awkwardly, sending the hoop to the ground, flames setting the dried grass alight.
The monkey ran off screaming in fear and the ringmaster brought the cane down hard twice on the lion's thigh.

"I'll still have to go out tonight no matter how much it aches." He said with a sigh. "It's not the first time he's hit one of us either, and sometimes if one is learning a new trick but not fast enough, he makes us go without food, sometimes for days. It's his way of teaching us tricks, but not safely.

I felt such anger at the lion's story I started to shake, then as I looked around I noticed dried blood on a lump of fur huddled shaking in a corner of a small cage. I questioned the lion and he nodded 'Yes, that's Mimi. He really hit her when he finally caught her. I've tried to ask her how she is but she hasn't moved since he threw her in there yesterday." His golden eyes were dull with pain and concern for the small bundle that hadn't moved. I felt bile fill my mouth. How I wished for just a second I wasn't a Guardian Angel!

I felt myself seething. How dare this human treat these animals so brutally? Wasn't it enough he owned them and kept them under appalling conditions, why physically abuse them when they couldn't defend themselves?

I said nothing to either Dan or Slippery and we performed our act to loud applause and we returned three times for encores. And though we looked the turn of the show, my mind was elsewhere, and I waited.

We stayed longer this time allowing the circus master to congratulate himself, on tonight's show, the best for attendance, and he had no doubt it was due entirely to the inclusion of a huge python and a dog-sized black cat. Twice he almost begged Dan to sell us. It being said with a grin, but Dan never swayed even when the price rose to staggering heights. Finally, the time came to leave and I watched Dan pushing Slippery in the wheelbarrow to the car.

"Hey Dan I spoke softly, " just put Slippery in and come back slowly, I've got a job to do. Okay?" And back I went with retribution boiling in my mind. It wasn't hard to find him either. He'd shut himself in his van with a bottle of golden liquid when I knocked on his door, at his surly 'Yes,' I opened the door and stormed in.

The expression on his face changed when he saw who stood in front of him, and not seeing Dan, rubbed his hands in delight, went to shut the door when I flew for his face drawing blood again and again then grabbing a handful of hair and yanking his head back I said in cold hard human,

"You, human garbage, are through being the Owner of a circus. Dan is a Vet and at this moment he is with your animals he has rung the police and you... I inflicted another swipe and a feeling of satisfaction when the sound of his dentures smashing as they hit the stovetop finally helped me regain my senses. I turned to see Dan, another man carrying a bag and policemen crowding inside.

"The beast there attacked me I demand you have the rotten thing put down." He sniffled and dabbed at his face then unexpectedly swung a fist at the spot I'd been standing but I wasn't there!
To Be Concluded.


Author Notes
Mugs see how the circus animals are mistreated, and he gets payback.

Pays one point and 2 member cents.
© Copyright 2016. Mabaker12 All rights reserved.
Mabaker12 has granted FanStory.com, its affiliates and its syndicates non-exclusive rights to display this work.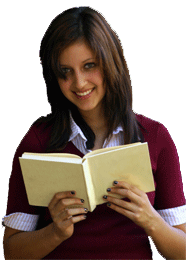 You need to login or register to write reviews.

It's quick! We only ask four questions to new members.

Interested in posting your own writing online? Click here to find out more.