| | |
| --- | --- |
| Category: | Writing Non-Fiction |
| Posted: | March 8, 2021 Views: 5 |
| | |
Possible toxic substances
"Chemicals, firefighting- defence" by LittleIrishman

Like chemicals in other everyday products, from food to beauty and cosmetics, there would also have to be chemicals in substances used by fire-brigade/firefighting-defence forces.

It is has been found firefighting-defence services use of these per- and polyfluoroalkyl/carcinogen substances (PFAS), has apparently been used for decades, seeping into land, water, food, and directly in humans, knowing or not knowing, including the general public, all this time of such affects.

It has had some affect and consequences on nearby local residents in areas like Wodonga, Darwin, Townsville, Wagga Wagga, Edinburgh, Bullsbrook, and Williamtown.

It would surely be directly toxic to the firefighters-defence force personnel themselves, let alone the victims in these surrounding areas.

It is got to the point where relevant Shine Lawyers has settled $212.5 million from the federal government for residents in these affected areas over these contaminating chemicals.

Perhaps this a standard, general process of analysing all types of chemicals in society, especially tied to the health and wellness revolution, improving, developing, and/or discarding such chemicals.

These chemicals would also come under specific and relevant green-environmental-climate change Australian and worldwide policies, like the Environmental Protection Agency (EPA), Kyoto Agreement (Japan), and United Nations Treaty.

Apparently for years, these agencies have warned Australian and worldwide firefighting-defence forces over the effects of such chemicals.

The actual field of firefighting in reality is not an easy as it can be portrayed. It can be quite dangerous, dealing with the element of fire. There can be some small and big fires.

Burns from fire can be traumatic and horrific. If a fire/s is not the issue, there can be smoke inhalation, and other manual things like falling off ladders, dropping certain important items, and hurting one's bodies from the different manual tasks involved, like lifting something heavy.

There have been movies, TV shows, and children's programs tied to the worldwide fire-brigade and firefighting in general:
- 9-1-1;
- Backdraft (movie -- Kurt Russell, and William Baldwin); - Chicago Fire;
- Emergency!;
- Fireman Sam (children's show);
- London's Burning;
- Rescue Me;
- Station 19;
- Tacoma FD;
- The Smoke; and
- Third Watch.

Bibliography
- Fellner, Carrie. (March 1, 2021) 'The product is dangerous: NSW moves to ban toxic firefighting chemical,' Sydney Morning Herald (SMH) Pollution
- Kripena, Kristiana. (January 14, 2021) 'The 10 best firefighter TV shows from the past and present,' TvShowPilot.com
- Google.com. 'Firefighting TV shows'
- Personal Experiences: My nephews and nieces like watching children's show, Fireman Sam, from time-to-time.
- The Guardian (December 17, 2020) 'Toxic firefighting chemicals'

Pays one point and 2 member cents.
© Copyright 2016. LittleIrishman All rights reserved.
LittleIrishman has granted FanStory.com, its affiliates and its syndicates non-exclusive rights to display this work.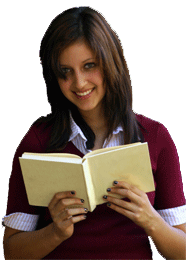 You need to login or register to write reviews.

It's quick! We only ask four questions to new members.

Interested in posting your own writing online? Click here to find out more.