Contact Us

Join today or login

Home

Read

Up For Review

Stand Out Writing

Additional Reading

Write

Stand-Alone

Book or Script

Inspired Writing






Contests

Voting Booths

Start Your Own






Current Writing Prompt

Look for a new writing contest soon here. A new daily writing prompt is announced every ten hours.

Classes

Rankings

Profile

Info
You are using an outdated version. Writing will not be shown properly in many cases. Click here to use the current version.
| | |
| --- | --- |
| Category: | Horror and Thriller Script |
| Posted: | April 4, 2021 Views: 46 |
| | |

Warning: The author has noted that this contains the highest level of violence.
Warning: The author has noted that this contains the highest level of language.
A sensitive and damaged stagehand dreams of playing Macbeth
"Sully" by LeftHandedScribe






EXT. LONDON - WESTMINSTER ABBEY - NIGHT

Westminster Abbey is still lit up but quiet. Two tourists snap photos of each other as a flower vendor closes up his cart for the evening. Two girls pass by the flower stand as he offers them each a rose. They smile and move along.

EXT. LONDON - THE LYCEUM THEATRE

A few patrons mill about in front of the theatre. They smoke and chat in front of a sign that reads "The Lyceum Theatre presents Richard Rasmussen as Macbeth" The front door opens as SULLIVAN "SULLY" MARSHALL (early 30s) a STAGEHAND, peaks his head out the front entrance, waves to the patrons and exits into the building.

INT. LYCEUM THEATRE LOBBY

Sully locks the door and shoves the keys in his fanny pack. The chime of Big Ben gongs deeply. Sully gallops into the theatre, muttering under his breath.

INT. LYCEUM THEATRE

Sully runs up and down the aisles of the theatre, in a burst of abandoned delight. He jumps onto the stage, picks up a prop sword and pretends he is dueling. He picks up a broom and sweeps the stage. His muttering becomes audible.

SULLY
"Two truths are told, as happy prologues to the swelling act of the imperial theme--"

Sully looks down and sees a rat tugging at his pant cuff.

SULLY
"I thank you, gentlemen!" What's up Horatio?

He pries Horatio from his leg and holds the rat up to his face.

SULLY
Can't play now. Got to get ready for the show.

He puts Horatio on the floor and takes out a handful of kibble from his pocket, which Horatio devours. Dust from the broom flies into the air.

SULLY
"Cannot be ill, cannot be good: if ill, why hath it given me earnest of success..."

Horatio jumps up and lands on Sully's shoulder. Another rat scampers onto the stage and stares at Sully.

SULLY
Hullo, Ophelia! Where you been, girl?

Sully gives her some kibble. Ophelia jumps onto Sully's other shoulder and joins Horatio.

SULLY
Friends, I have to get the stage ready!

The rats scamper off. Sully runs into the wings. Ophelia and Horatio look at one another. They move their mouths into what appears to be a smile as their eyes turn blood red. They run off.

EXT. THEATRE DRESSING ROOM

The placard on the door reads "Richard Rasmussen". Sully pulls out an index card that reads "Sullivan Marshall" surrounded by gold stars-the kind teachers give to children in grammar school. He sighs, then puts the card back in his pocket.

INT. DRESSING ROOM

Sully enters the room. He sets down some props on the actor's dressing table then looks into the mirror. He takes a seat in front of the mirror and starts to put on some stage make up from the actor's make up kit. He does vocal warm ups as he plays around.

SULLY
Are you copper bottoming 'em, my man? No! I'm aluminiuming 'em, mum! Are you....you, you, you...Mu, mu, mu...ma, ma, maaaaaaaaaaa!

Sully stares ahead and laughs. He looks into the mirror and sees the shadow of a woman over his shoulder.

WOMAN
Hello, love.

SULLY
Mum.

The shadow becomes the calming presence of DAISY MARSHALL. She sits down next to Sully and caresses his cheek.

DAISY
I always believed in you, Sully. You're my best boy. Story time was our favorite, eh?
Sully smiles and takes her hands.

SULLY
We played all the parts, mum! I was Tiny Tim and you were-

SULLY/DAISY
The Ghost of Christmas Happy.

Sully looks up again and sees another shadow. It is a smoky reddish brown.

SULLY
I'm scared, mummy.

DAISY
It's alright, love. He just needs to have his gin and a bit of supper. Mummy's here to protect you.

The shadow becomes the figure of Sully's father, OLIVER MARSHALL. He glares at Sully and Daisy.

DAISY
Let's sing! "All I want is a room somewhere!"

SULLY/DAISY
"Far away form the cold night air!"

Oliver grabs Daisy by the hair and pulls her head back.

OLIVER
I told you it's unnatural what you do with the boy! Yer making him into a fairy, you stupid bitch!

Oliver bashes Daisy's head on the floor.

SULLY
No!!

Oliver pulls out a Swiss Army Knife. Sully screams. Oliver vanishes. Sully looks at his hands. They are covered in blood. He looks into the mirror and speaks the following with great speed and ferocity.

SULLY
"If it were done when 'tis done, then 'twere well it were done quickly: if the assassination
could trammel up the consequence, and catch with his surcease success; that but this blow might be the be-all and the end-all here, but here, upon this bank and shoal of time..."

Sully looks at his hands again. The blood is gone. Big Ben chimes seven gongs.

SULLY
(a whisper)
"By the pricking of my thumbs, something wicked this way comes."

He removes the makeup with a rag and quickly leaves the dressing room.

To be continued...

Author Notes
I am an actor, and the theatre is my first love. Horror seemed an appropriate genre to morph The Scottish Play and an awkward stagehand together in this fever dream I came up with.

This is the first of three installments in this short screenplay.

Enjoy!

Couple technical notes:
All stage directions are italicized
A slash / means both characters are speaking
The quotes represent lines from Shakespeare�??�?�¢??s tragedy, �??�?�¢??Macbeth�??�?�¢??



Pays one point and 2 member cents.

© Copyright 2016. LeftHandedScribe All rights reserved.
LeftHandedScribe has granted FanStory.com, its affiliates and its syndicates non-exclusive rights to display this work.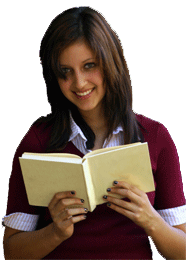 You need to login or register to write reviews.

It's quick! We only ask four questions to new members.

Interested in posting your own writing online? Click here to find out more.
Write a story or poem and submit your work to receive reviews on your writing. Publish short stories on our book writing site and enter the monthly contests. Guaranteed reviews for everything you write and you will be ranked. Information.