| | |
| --- | --- |
| Category: | Mystery and Crime Fiction |
| Posted: | October 17, 2021 Views: 16 |
| Chapters: | |

Chapter 4 of the book Wormwood
Ivan is going to live in the tower
"Chapter Four" by rockinm76233


Background
Ivan knows there is no such thing as ghosts, but will he be able to prove it?



Ivan packed up some clothes and prepared to spend as long as it took to solve the mystery in the Tower of London, along with the Yeoman Warders. He was excited because he knew he was going to be doing something that most citizens of London didn't get to do. It was going to be stimulating to learn the ways of the Tower and personally explore the rumors of the ghosts that dwelled there.

When Ivan's cab pulled up in front of the Tower there was a long line of tourists already there awaiting their entrance into the fabled historical building. With the eyes of a detective, he looked over the crowd and thought, anyone that goes through this Tower could be a suspect in the murder.

He paid the cab fare and picked up his suitcase from the back seat and slowly walked to the entrance. Ivan looked for the familiar red and black uniform of a Yeoman Warder. The people in line gave him dirty looks as he pushed his way to the front.

Finally, one of the Beefeaters came to the front gate and let Ivan in. The crowd was not too pleased with that, but they didn't know about the arrangements made between Scotland Yard and the Tower of London sentinels.

Ivan introduced himself, as did the Yeoman, and soon Ivan was inside the Tower. The Yeoman said, "Welcome, Inspector Bennet to the Tower of London. Let me say first, I'm so sorry that someone died on these premises and hope that you will be successful in capturing their killer."
"Thank you," Ivan replied. In truth, he was in awe at the magnitude of the Tower. Inside its ancient walls,' one's imagination could run wild. He realized he was going to have to keep that in check as he searched for clues to the murder.

Another Yeoman Warder appeared, introduced himself to Ivan, and said, "Let me show you to your quarters, Inspector. Right this way."

Ivan followed behind with his mouth almost hanging open as they climb the ancient steps carved out of stone, to a bedroom. When the Yeoman opened the door, Ivan was impressed at the appearance of the room. Its walls were rough stone, but the bed with its fluffy pillows and the chair and couch and their stuffed cushions appeared quite comfortable. There was one window that looked out over the Towers lawn.

From the bedroom window, Ivan could see the moat that circled the Tower and the long line of tourists that were waiting to gain entrance to one of London's historical landmarks. As he watched the ravens hopping after bugs on the lawn, once again he thought, anyone could gain entrance here.

Turning to the Yeoman Warder Ivan asked. "Do the thirty-seven of you that live here in the Tower, do all the cleaning and deliveries, etc., or are there outside people that do that?"
"Well, of course, we have outside deliveries, but someone always has to sign for them, and the Royal Cleaning Crew comes in at the close of each day and cleans up where the tourists have come through. That's always a big mess."

"So outside help cleans, how about cooking? Do you cook for yourselves?" Ivan asked.

"Oh, yes, we all have our own apartments." The Yeoman Warder answered. "But there is a main kitchen that we usually have breakfast in."

"Thank you, I'll see you again later on," Ivan said.

"Of course," the Yeoman Warder answered as he departed, leaving Ivan alone.

****
Arrangements had been made that Ivan would eat with the Chief Yeoman Warder and his wife every meal. If neither of the hosts were in, Ivan had been instructed to make himself at home and go into the refrigerator and cook whatever he found that looked appealing or go down to the main kitchen and tell the cook what he would like.

His first night in the Tower found him seated at the Chef's table that was laden with wonderful food. Ivan said,

"Really, Ms. Chelsy, I hope you didn't go to all this trouble just for me."

"Nonsense, of course, I did. I wouldn't cook just anything for you as I do Chris and myself." She laughed.

"Well, the food is divine, and I do thank you so much," Ivan said.

"Thank you, Inspector. I think Chris plans on taking you down to the Yeoman Warders pub in a bit. They have special places and invites for the guests." She said.

"Is that often?" Ivan asked.

"Not really, but perhaps more than one would think."

"Ms. Chelsy, on the night the policeman was murdered here; did you see or hear anything suspicious?"

"I did, and I woke Chris. I heard what sounded like someone moaning. I nudged Chris and told him I thought someone was moaning in the tower. He got up and went out our door and stood listening for a few minutes. Not hearing anything he came back in and told me I was hearing things."

"Had you ever heard anything like that sound before?" Ivan asked.

"Yes, about six months ago, I heard a moaning sound coming from inside the Tower. I got up and went to our door. The sound grew louder, and I ran back inside to wake Chris. This time when he listened, he said it sounded as if it was coming from one of the old prison cells. He got dressed and went down to see about it along with one other Yeoman Warder. He said when they got to the prison part of the Tower, everything was quiet. They heard nothing more for the rest of the night." She said.

"So there have been sounds similar to the one heard the night of the murder, before?" Ivan asked.

"Yes, sir, I've heard them myself." Ms. Chelsy said.

"Madam, let me ask you, were there any visitors that night, in this Tower?"

"I'm sorry sir, but I don't remember." Ms. Chelsy answered.

"If you think of anything more, will you call me?" Ivan asked.

"Of course, I will," she said.

About that time Chris Chelsy entered and invited Ivan to go with him down to the pub.

****
"Oh, you have an onsite pub?" Ivan asked.

"Absolutely," The Chief Yeoman Warder answered.

As they descended the stone steps leading to the pub, Ivan's thoughts wandered. He looked at the rough interior of the Tower and was amazed at the age of the structure. Its murky grey streaked color and texture, spoke of centuries past when torture and prisoners and at one time animals, held sanction here.

Ivan's imagination ran wild, and in his mind, he could almost hear the screams of the tortured prisoners, as their journey took them by the old jail cells. Looking out over the garden that now was lush and beautiful, he could fathom what a prisoner's view might have been as they took their last walk, and the guillotine ended their life forever. He felt the hairs on the back of his neck rise up as these thoughts passed through his mind.

When they stepped into the Yeoman Warder's Pub, a feeling of tranquility came over him, and he rejoiced that his senses received a break from the feeling of doom of centuries past.
Yeoman Warder Chris Chelsy walked behind the bar and picked up a silver tankard from a whole row of similar tankards. This one had his name on it, and he explained to Ivan, that every Yeoman Warder living in the Tower had his own Tankard that was engraved with their name.

"That was just one of the perks of being a Yeoman Warder." Chris relayed.

He asked Ivan what he wanted to drink and laughing Ivan answered, "Well,' beefeater' gin, of course."

Chuckling, Chris obliged his guest's request. "On the rocks?" he asked.

Ivan replied, "Yes."

****
After the drink in the Yeoman's personal pub, Chris and Ivan started climbing the aged stone steps back to the apartment. As they once again passed the jail cells, Ivan's feeling of sadness swept over him. When they came to the room two flights up from the Pub, Chris pointed out a chair that was inside one of the cells.

"That was the chair that was used for the last execution here in the Tower." He said.

"That looks like just a regular chair," Ivan said. To which Chris replied,

"It is. That chair was used by a firing squad. They strapped the prisoner to it, put a big X on his chest, and fired away."

"No wonder so many tales are told about this Tower," Ivan said. "Every flight of steps, every inch of space has a story to tell."

"That's true. But when anything is as old as this Tower and still stands tall above the city of London, right alongside the Thames River, you know it's going to have a story to tell." Chris said.

"Ok, your wife told me one night she heard groans coming from somewhere inside this tower. Do you remember that night? If so, what did you find?" Ivan enquired.

"Nothing, I found nothing. Yes, I heard the groans just as she did, but when I got up and went outside the apartment, everything grew quiet." Chris shared.

"Do you think it was someone playing a joke?" Ivan said.

"Well, that's what I want to believe," Chris answered.

"You don't really think that it was a ghost, do you?" Ivan asked.

"All I know is, this Tower has seen and heard things in the past that no human could possibly imagine. It's housed murderers, thieves, the vilest persons that life can offer up, so yes, sometimes I can envision the ghost are restless." Chris said.

"What kind of contraption is that?" Ivan asked, pointing to an object resembling a table cut in half.

"That's called a rack. They used to put people on it and pull in the opposite direction until they were dismembered."

"I do not see how anyone could have remotely thought that was o.k." Ivan injected.

"I don't either, but that's all a part of our history, now, isn't it? And good, bad, or indifferent it did occur." Chris answered.









| | |
| --- | --- |
| | The book continues with The Key. We will provide a link to it when you review this below. |
Author Notes
Ivan sets out to meet the ghosts

Pays one point and 2 member cents.
© Copyright 2016. rockinm76233 All rights reserved.
rockinm76233 has granted FanStory.com, its affiliates and its syndicates non-exclusive rights to display this work.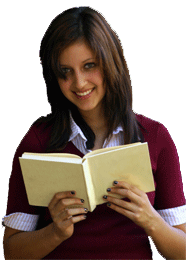 You need to login or register to write reviews.

It's quick! We only ask four questions to new members.

Interested in posting your own writing online? Click here to find out more.