| | |
| --- | --- |
| Category: | Horror and Thriller Fiction |
| Posted: | October 22, 2021 Views: 32 |
| Chapters: | |

Prologue of the book That Place Nobody Goes To
A Horror and thriller story in four parts.
"A Murder Of Crows" by Seshadri_Sreenivasan
Nandi Hills is a set of beautiful small hillocks located at a distance of 60 km from Bangalore city n South India.
Bangalore is known as the "Silicon Valley of India" because of its role in promoting the IT sector of India. This cosmopolitan city is regarded as the nation's leading information technology (IT) exporter. And the world's leading technological organisations have their headquarters in this city.
Hello! Call me Rahul. I'm an investigative journalist. I moved in here, a couple of years ago, with stars in my eyes hoping to make it big. But sooner than later, I was down in the dumps.
The feeling is not good. It's a mix of fear and frustration. The fear is that one day it's just going to end, and you put out good work every day, and someone three floors up might decide to sell off your title. I don't think the management knows what it's doing.
My chief editor's booming voice keeps ringing in my ears.
"Rahul, you have not given me a single report that will thrill my readers since I hired you a year ago. You are supposed to be an investigative reporter, but your reports are turning out to be pedestrian, and I am losing my Sunday circulation. If you can't produce a story for the coming Sunday's edition, look for another job."
When the frustration builds - I take a deep breath. I want to shout, have a tantrum and beat my hands on the ground like a toddler. So many times, I've wanted to unsay things, take them back. I'm learning how to deal with it, but slowly. I was not making any headway in my chosen profession as an investigative journalist and was on the verge of losing my job.
I was frustrated. I called over a couple of my close friends for a beer session. Being drunk is a fool's anaesthetic. By all means, enjoy a glass of something nice and laugh, but all this inebriation is cowardly.
.
After a couple of rounds, the topic veered round to exciting locations in the city and its surroundings.
"Hey, Rahul," My ad-film maker friend, Bunty called loud from the loo. "Haven't you heard of Nandi Hills? If you are a believer in supernatural occurrences, this is the place for it."
"No, Bunty", I raised my hand in protest. "I don't believe in this crap. How come you get crazy ideas in the loo?"
"Don't be an idiot, Rahul." Bunty admonished me, zipping his jeans. "I don't care if you believe in the supernatural or not. There are millions out there who will fall for ghost stories. So, visit the Nandi Hills and cook up a nice story and watch your circulation soar. Period!"
That made sense to me. I didn't want my belief and disbelief to come in the way of my profession. Maybe this was the last chance for me to save my backside.
"So be it." I stood up, wobbling and said dramatically, "Let's raise our glasses to the ghosts of Nandi Hills." There were resounding cheers from the guys.
Bunty tipped me about a particular location on the Hills. "Now listen to me attentively." Bunty put on a serious expression and took a big swig from the beer bottle.
"There is a 150-year building atop a small hillock that has been deserted for decades for unknown reasons. No one was seen to have entered the old house. None of the locals settled down there for generations remember any activity going on in that house. They are afraid to go near it."
"Why so? I queried in disbelief.
"They feel strange things are happening in the big house like someone is lurking around. Unusual movements around the house were seen. Some people living nearby reported their concerns to the present owners living in this city. They laughed it off and warned them to lay off its large territory."
The following day, I drove through the steeps of Nandi hill roads. They were indeed steep and curvy; it was a little scary for a newbie driver like me. Unfortunately, the weather was terrible, and I desperately wanted to return to Bangalore. But my editor's threat was hanging like a sword on my head.
The mud road lay over the earth for as long as anyone could remember. It had been left for nature to reclaim in her own good time - and she had started in earnest. In the weathered cracks was gathered new soil, enough to tempt seeds to grow. Their roots grew in, their leaves a bright green over the grey and the land was to breathing, healing the old scars.
When my soles met that road, I felt fire igniting within. I decided to walk this road to make discoveries that would bring passion to my writing. I parked my mobike under a banyan tree and started walking up the hillock towards the old house.
The old house was the sanity of these hills, the only one remaining amidst a sea of change. It grew from the ground as an ancient seed of the hills born to blossom. It had brought the perspective of passing years in a world that had accelerated beyond sense.
I climbed the steep hillock and grappled with a queer feeling of unease. The archway was flanked by faceless statues, their features worn smooth by wind and rain. The path to my right led down the hill, and ahead of me stood the 'Gowda Mansion', named after the family name of the original owners.
The 'Gowda Mansion' had been abandoned for over a century. Or so I thought. The only building on the Nandi hills that were still occupied was miles away, a nursing home for ailing and ageing locals.
The breeze tickled the hair from the back of my neck. I hugged my jacket tighter around me and walked straight. I could not place the source of my discomfort. I had spent time inside crumbling buildings in my two decades of investigative journalism. Perhaps it was the enormous undefined trees that grew alongside the path that looked grotesque. Maybe I could sense they did not belong here.
The Gowda Mansion loomed larger as I approached. It was made of a brick and mortar stucco that looked out of place in the bright sun. It looked tired, with peeling lime washes and sinking edges, but, strangely, all the windows were intact.
The path to the old house appeared to be recently made as if someone was regularly using them, the mortar holding back the weeds that had overtaken the neighbouring pathways with ease.
The vast front door made of dark rosewood was half off its hinges. I could see from a distance a shiny knocker dangling.
The steps leading to the front door were old, uneven, and slippery with the recent rain. I grabbed the rusty rail with my free hand and moved up gingerly. I took a stone and cast it through the broken window to startle anyone in there. Nothing happened. I guess it was empty after all. I pushed on the door expecting it to swing open, but it did not. It was bolted from the inside. It didn't bode well.
I stepped back and made a detour around the mansion. I touched each brick and felt the texture that had greeted intense summers and hail storms with such dignity. It was sporting a shiny new coat of moss.
The lacework of the spiders stretched out between timber frames of the porch, freely moving together in every welcome summer breeze. I saw cracks in the walls everywhere, with wild plants pushing through the cracks.

And then I noticed something unusual.
Sitting on the nearby trees and crumbling compound walls were several crows. Silent and looking restless and expectant. They were not making any noise and hence didn't attract my attention earlier. Some crows gathered on the unkempt lawn on the rear side of the old house. More crows of perfect black inky wings descended upon a nearby branch.
I tried to remember the collective noun for a group of crows.
A feeling of unease came over me when I remembered it--- "The murder of crows."
To be continued in Chap-2 of 4
Place: Bangalore City, South India
Nandi Hills: An ancient hill fortress, near the town Nandi, popular amongst tourists. It is a retreat during hot seasons.
Rahul: A investigative journalist.
Bunty: Rahul's close friend.
| | |
| --- | --- |
| | The book continues with The Intruder. We will provide a link to it when you review this below. |
Author Notes
This is a Happy Halloween month!
I'm dedicating this horror story set in India that will chill your spine.
Enjoy.
This is the first chapter of the four-part series.

Pays one point and 2 member cents.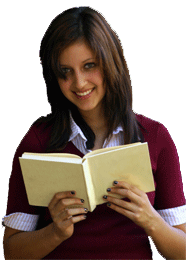 You need to login or register to write reviews.

It's quick! We only ask four questions to new members.

Interested in posting your own writing online? Click here to find out more.