| | |
| --- | --- |
| Category: | Horror and Thriller Fiction |
| Posted: | October 27, 2021 Views: 14 |
| | |
An encounter with a cowardly ghost brings surprising results
"The Big BOO" by JimC




It was a typical Chicago Valentine's Day â?" cold wind and rain.
About six that evening I was heading to the Carla's Bakery on Clark Street to buy a hard-to-get Carla's Cherished Cherry Pie. They had just opened last year and already their pies were legendary. It was for my Molly. She was my newest girlfriend who just loved all of the Carla pies, particularly the cherry and showed it. She was coming over to my place later with Chinese takeout. We were celebrating six months together to the day we met when she ran me down with her bicycle. I wanted to surprise her so here I was, head down, pushing against that biting Lake Michigan wind and probably too late for Carla's.
"Boo!"
I spun around. A wispy shadow of a man emerged from a darkening gangway wearing a long overcoat, wide brimmed fedora hat and, of all things, spats, those white shoe covers popular back in the 20's. He raised his hands above his head and wiggled bony fingers.
"Boo?" I shrugged. There I was eyeball to eyeball with what looked like a pathetic ghost. His watery eyes squinted as he dropped his arms. "I'm just no good at this sort of thing," he muttered and shuffled down the gangway.
"What gives?" I don't know what got into me, but I followed him. Not too smart a thing to do especially with the rain and gathering darkness.
"Ghost, buddy, a ghostly failure." He stopped with his back to me and pulled up his collar. I turned around to see if he had any company. The gangway was as empty as my pie plate back home.
"Hey, I feel kinda bad for you." I reached out to pat his should but my hand went right through him. "Wow, you aren't kidding. You're the real deal but none to good at this, are you?"
"You're a real Einstein, ain't ya?"
"Maybe dump that old overcoat and hat," I said." Get a little more trendy you know, fangs or claws."
"It don't work that way." He spun around. "You gotta understand that this is what I was wearing when I cashed in."
I studied his outfit. "Hey, we're right near the 2122 N. Clark garage, where Bugs Moran's gang bought it with bullets." I snapped my fingers. "The St. Valentine's Day Massacre!"
"Exactly, wise guy. 1929 precisely at 10:30 in the morning." He leaned against the brick wall. Rain passed through him and splashed on the pavement. "I was there."
"Wow! Were you one of those seven guys?"
"There were eight." He pointed at himself.
"How did they miss you? I mean with all them guns and stuff."
"I slipped out the back door as soon as the phony police showed up. I'm not called the Clark Street Coward for nothing. I hid in the alley out back." He looked down. "I had a bad ticker, you know?" He rubbed his chest. "When the shooting started, I got so scared I had a heart attack and died right on the spot."
"That's really too bad." I shook my head. "You could've been famous, very dead, but famous."
"That's not the half of it." He removed his fedora and wiped his brow with a flimsy handkerchief. "Now I'm getting massacred."
"I don't get it."
"When our spirits wound up on other side, they shunned me. I've been a soulless outcast ever since. The big shot ghosts, ya know â?" Dillinger, Capone, Bugs Moran - say I have a low hauntability rating. They say I'm a quitter and a coward. Now I gotta haunt this neighborhood until I really scare somebody." He took a deep breath. "My only shot at redemption is Valentine's Day."
"Makes sense to me," I said. "After all, that's when you sort of whimped out and. . ."
"I get it, okay? After all these years, I'm still a coward." He held up his wrist with an expensive looking watch.
"Very nice watch."
"Just look at the time, wise guy. I'm not selling it to ya." He shook his head. "Anyways, you're my last spooky attempt for the day. I afraid to haunt after dark."
"Wow, that's grim. Maybe you should try the 'burbs." I rubbed my chin. "Folks out there aren't as tough as us city folk."
"Naw. What am I gonna haunt, a shopping mall?" He shook his head. "Besides, I'm doomed to stay on Clark. Ethics and all that."
"I got it!" I snapped my fingers again. "You team up with Resurrection Mary and you're sure to be a success."
He glared at me.
"You know, the girl in the fancy dress that haunts along Archer Avenue out by Resurrection Cemetery in Summit. Now that's one famous. . . "
"I dated her."
"Huh?"
"What?" he rustled. "You think ghosts don't date and stuff?"
"Well . . ."
"Anyways, she dumped me."
"Oh, that hauntability thing again."
"Exactly. No ghost with any self-respect wants anything to do with the likes of me."
"Wow," I muttered.
We stood silent in the creeping darkness. I started shivering. He looked tombstone cold. I sneezed. It echoed off the building walls like a pistol shot. He winced.
"Look, bub, you better go," he moaned. "I'll just hang around and try some little old lady or something."
"Who grades you?"
"Huh?"
"You know, who's in charge of passing your hauntability thing? Big Al Capone? Bugs Moran?"
"Believe it or not, the guys from the garage. They bought theirs when I should have."
"Ethics thing again, huh?"
"Yeah." He rubbed his nose. "If they say I do okay, I can get some peace."
"Look," I said glancing over my shoulder, "you seem like a pretty decent sort for a cowardly ghost. Let me try to help."
"Well," he muttered, "maybe one more shot."
I scratched my head.
"Get it?"
"No, I guess don't." I was still scratching.
"A ghost joke." He gestured towards where the garage used to be. "Anyway, what's in it for you?"
"If you pass," I grinned, "I get one of those Carla's Cherished Cheery Pies."
"Why not?" He shrugged. "Not as if you're asking for the world."
"My Molly Dolly is the world," I said.
"She sure sounds like a nice broad." He squinted. "But a lousy pie?"
"She isn't a brain surgeon at Northwestern, ya know. Now here's the plan." I lowered my voice. "I'm going back up Clark and come back this way. Leap out when I get to the gangway. Only put some real oomph into it this time and I'll act as if petrified with fear."
He nodded and tipped the brim of his fedora. "Thanks, bub. I won't forget ya."
"Just don't forget the damned pie." I strode down the deserted block and stopped. I was sweating. What if I goofed this up? Would he haunt Molly and me? Would they all come crawling out from under their tombstones after me? "You are an idiot for getting into this," I muttered. I paused, took a deep breath and turned back down Clark with a quickened step just in case THEY were spying. "Don't laugh out loud," I kept repeating to myself, "for sure don't laugh at him." I was getting closer and closer. Where was he? A sudden gust of icy wind from nearby Lake Michigan bellowed down Clark. An empty beer can skidded across the slick sidewalk and right under my foot. My legs shot right out from under me.
"Yikes!" I screeched midair.
"BOO!"
I thunked on the pavement and lay on my back with rain hitting my face. Nobody stopped. Maybe nobody passed. Maybe nobody cared. I slowly rolled over onto my knees and got to my wobbly feet. I leaned against a sidewalk fence rubbing my noggin and looking up and down the street. No sign of the Clark Street Coward. I kept rubbing my aching head and hobbled to my apartment. "Molly's right, I am delusional," I sid. "Don't tell anybody anything." I figured tomorrow I'd get Molly Dolly a box of candy or something. She'd understand. Poor gal always does. I got to my place before Molly.
As soon as I creaked my door open, the air was filled with the one-of-a-kind aroma of a Carla's Cherished Cherry Pie.


END


Halloween Story contest entry

Author Notes
This humorous short story combines some of Chicago's gritty elements - gangsters, ghosts and nasty weather. I enjoyed writing this piece and hope you enjoy reading it.

Pays one point and 2 member cents.
© Copyright 2016. JimC All rights reserved.
JimC has granted FanStory.com, its affiliates and its syndicates non-exclusive rights to display this work.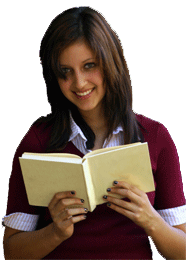 You need to login or register to write reviews.

It's quick! We only ask four questions to new members.

Interested in posting your own writing online? Click here to find out more.