| | |
| --- | --- |
| Category: | Fantasy Fiction |
| Posted: | August 18, 2022 Views: 16 |
| Chapters: | |

Chapter 5 of the book The Stars of My Heart
A scuffle.
"Because of You" by Elizabeth Strazisar

Background
Zaria has been sent to the royal palace of Lumbridge for an undercover mission as Prince Axil's advisor. Steal the riches... that simple... or is it. It's only been one day, and ties are already break



Burning tears roll down my face. I rip off the dress, slipping into one of my old tee shirts and gym shorts. Sneaking out of my room, I make my steps as quiet as possible, my sniffles itching to get out. I climb down the stairs with ease this time, my bare feet leaving barely a sound on them. I run into the garden. I long for the smell of flowers, and to see all that Lucy has done. The cool air greets me as I exit, sending calm through my veins. The air has always reminded me of freedom.

Oftentimes when John had a tough day of training, he would sit outside. I remember he told me that he would sit and breathe until all the air that was in his lungs, all the air that had been beaten, all the air that had been starved, was gone. Blown away into the world, to be lost and never found. Ever since he told me that, I had done the same thing. Each breath, I would attach a wish. I wish I could be better. I wish I will make my father proud. I wish... my mother was here. Standing with me. I feel her presence almost too real to be true because when I turn around, it is not her. The Queen stands upon the front entrance. I blink the tears from my eyes to see her face soften. The hardness in her scowl has now vanished and instead resembles the King's worried expression.

"I'm sorry." In a sweet voice like no other, she speaks. "You remind me of my daughter. You know... the marks." She waves her palm over my arms.

"I didn't know you had a daughter." A long pause fills the air between us. Gears shift in her mind deciding what to tell me.

"Not so many years ago, she still stood before her throne. That is, until a threat came. She was always one to stand up for what she believed in, very determined, very strong. One day, she was kidnapped. Taken out of the kingdom and beaten to death." Her eyes wallow, her voice getting softer and softer. "When they found her body, she was a broken mess. I just wondered, perhaps hoped, that whoever you had worked with might have been the culprit." She frowns at her own words. The taste of poison in her mouth. "A sick and twisted thought, but the resemblance burned in my memory. I hope you can forgive me."

For a while, I just stare in shock. I never thought the Queen of Lumbridge would ever apologize to me. Especially if she knew what I was planning.

"I'm so sorry, my Queen. I too, know what the loss of a family member feels like. Not in a natural death, but one from hate and spite. I understand your pain."

She does the unthinkable. Stepping forward, she hugs me. Embracing me in her arms. The feeling is warm, the comfort comes rolling back in.

It almost feels wrong to feel the way I did with my own mother. This feeling is special to her. Maybe it's because I'm so deprived of affection that I can't hold in my emotions. She slowly pulls away, her hands still resting upon my shoulders. Tears well in my eyes. My lip quivers as I try to contain myself.

"Go rest, child."

She pats me before letting me go. Here I stand in front of the Queen in my street clothes, messy hair, and no shoes, and yet feeling, just for a second, like I'm twelve again. My mother alive, arms wide open. The shattered wall feels more hollow than ever, but a bit of it not so broken. I wipe my tears and bow before heading off to bed. There is one more person I need to talk to.

***

I barge into John's room. I had found out his room number from the guard at the front entrance. He apparently knows the ins and outs of the whole castle. I might need to remember that for future reference. John sits in a recliner at the corner of his room.

"I knew you would come."

"I knew you would come. Shut up," I stammer mockingly. "Go ahead. Go ahead. Yell at me. Tell me I need to do better. Tell me you will kill me if I don't. Whatever you need to say, just say it."

His face goes very angry, his lips pressed in a tight line. "You revealed too much today. How do I know you won't only get yourself killed, but that you will drag me down with you?"

The air in my lungs sinks like a rock. "You think I would go and get you killed?" My empty stomach roils with rage, a sick smile forming on my lips.

"The whole point I'm here is because of you. I was thinking of accepting your offer, but I can't provide for you. I can't make sure you are safe on our own. At least here I know you are being taken care of."

His eyes burned harder than I have ever seen them. "You don't need to treat me like a child who needs coddled!" he stammers with gritted teeth.

"Then stop treating me like it." I grit back at him.

My hands ball into fists, my limbs starting to shake with bottled up anger.

"Zaria-

"No! Do you think I wanted to do this? Do you think I want to be in Damian's control, being his puppet at any given moment? No! What I want is freedom. What I want is to be my own person, with my own name. So I'm sorry if you think I'm sabotaging your chance in this mission, but leave me the hell out of your childish games."

I turn around, slamming the door in his face. I'm tired. So tired, but at the same time, I could run. Run and never stop, so that's what I do. I run through the halls to the only place that will allow release. The sparring room.


| | |
| --- | --- |
| | The book continues with Unplanned. We will provide a link to it when you review this below. |

Pays one point and 2 member cents.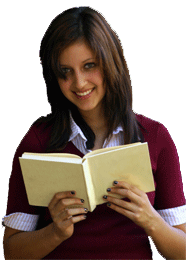 You need to login or register to write reviews.

It's quick! We only ask four questions to new members.

Interested in posting your own writing online? Click here to find out more.