| | |
| --- | --- |
| Category: | War and History Fiction |
| Posted: | August 18, 2022 Views: 48 |
| Chapters: | |
Warning: The author has noted that this contains the highest level of violence.

Chapter 25 of the book Rise from the Fall
Colton and the others make plans for the future
"What do we do now" by Rinshikai


Background
Colton Arverni is an auxiliary soldier in service to the Empire. When an aspiring new commander jeopardizes the northern frontier, Colton's life is changed forever.



"We need to limit our use of fire," Iona says, swallowing the medicine Yanna had made for her. "It's the only way to combat the poison for now."

"That's easier said than done." The old smith Eran enters the tent. "We can't let the forges go cold, Iona, and we'll all freeze to death without the bonfires. Not to mention the torches to light the camp."

"I know that, Eran. But what else can we do? Iona starts rubbing her head in frustration. "An attack happened less than a day from us." She fights her migraine, closing her eyes tightly. Hahaku offers his reassurance.

"Your herbs aren't the only poison we need to worry about." Eran's words draw everyone's attention. He takes a pouch from his pocket and sprinkles something onto the candle. Like the vial of poison, a green flame sparks to life before fading.

Taking a moment, we all swallow the reality of what we just saw. "How did you do that? What was that?" I ask.

Eran rubs his gloved fingers together. "A mixture of copper and sulfur. Deadly stuff." Wiping his fingers in the dirt, he continues. "It's how they're creating this deadly fog. They must have a mine somewhere."

"Master Eran, even if that's true, every corpse I've examined has the signs of mushroom poisoning, possibly the death cap," Triana says. "We can't go hunting for something as vague as a mine."

She's right. We barely have the resources to keep our people safe. We can't go searching for a mine, let alone take it out. The scale of it all is starting to eat away at me. For every problem we fix, two more are waiting on the flanks. Looking at my Aunt, I can't imagine the strain she's going through. Yet, she's still able to keep her composure.

"With our limited resources, the masks are our only defense," my Aunt says, "Our only chance is to find a countermeasure. I'm counting on you, Triana."

"I"ll do my best, but you're asking for a miracle," Triana says. "The seasons are changing, and we'll need as much milk thistle as possible.

I look at those gathered here and feel so out of place. These problems are beyond my understanding, so all I can do is follow their lead, a flicker of light dances around my head. One of the fireflies had gotten out. I swat it, and in return, it mocks me by evading. "Where did all these fireflies come from?" I ask Triana.

"You can thank your spitfire for them."

"Becka?"

"Yeah, I guess her mama taught her a few things. She's been quite the asset."

"You sure you want to trust her?" Locke asks, wiping the blood from his nose. "I get we need the girl as bait, but is she going to stay loyal?"

I turn to face Locke. "Becka could have killed me and ran off with her mother at any time, Captain. She won't betray us unless we give her a reason." Becka's stubborn, but she's not foolish; they need time to get to know her. "If you're worried, I'll keep a closer eye on her."

"You do what you want, kid. But Iona." Locke turns to my Aunt. "Eran is right. We can't just stop using fire. I'll have guards posted around the camp, and everyone must have a mask while on duty."

"Fine," Iona agrees.

Triana sits on the table provocatively. "You know, Iona. There are other ways to stay warm." Sliding from the table, she wraps her arms around Iona from behind, rubbing her cheek like a cat. "I'm sure we could all be a little closer." She smiles as Iona gives her a flushed look. But she quickly steps back when her antics go too far.

"Hahaku, can your men spare any pelts?" Iona asks.

"I'll see what I can do." He turns to Locke. "My hounds will join the patrols. Even if we can't see them, we will smell them."

With the matter settled, Hahaku helps Yanna to her tent while Eran and Locke set out. A heavy sigh escapes Iona's lips, and the tough act falls to the ground. "Are you going to be ok? I ask.

"I'm fine, Colton." She tries rubbing her migraine away.

Taking Iona under the arm, Triana helps her to stand. "I've got her. You should go get Becka before sundown."

Strangely I haven't seen Becka once since I returned, and it's worrying. Usually, she'd find a way to mess with me by now. Free from the hospice's gloom, I start looking for her. Mask hugging my face, the aura in the camp dances between grim and glee. Some embrace life to its fullest, yet others have little hope to share.

A hand taps my shoulder, and I look for the source. No one is there. Then a finger pokes me in the side, and a giggle reveals the culprit. Only a wisp of red hair catches my eye before a finger flicks me on the nose. "Haha, Becka." I rub my nose till it stops hurting. "Where have you been?"

"Foraging." She grabs my arm and starts dragging me to the edge of the camp. "Come on. There's something I want to show you."

Ripping my arm from her grasp, "Becka, I'm not in the mood for your antics." I'm about to leave to check on Tatanya, but my bracelet hanging like a lure changes that. "How did you get that?" My hand reaches for my arm."

"Follow me, and I'll tell you."

"Becka."

She sticks out her tongue like a child and starts running for the woods.

"Hey." I chase after her. Crates and wagons turn to trees, I never lose sight of her, but she's always out of reach. Stay calm, I say to myself. She wants you to lose focus. Remembering Hahaku's lesson, be a wolf, not a deer. The world slows down, and I look to her feet when it's clear she's going to flee right, and I make my move.

Leaping from a fallen tree, I land on top of her, pinning her down. Gasping for breath, I hold out my hand. "Bracelet, now." Her game is over, and she places her lure into my hand. Once it's safely back on my wrist, I help her up. "Let's go." Then it hits me. The stench of decay is everywhere. I'd taken my mask off in the chase, and the smell is almost unbearable.

Through the tree line, the last embers of the sun are about to be swallowed by the mountains. "Wait a few minutes. I promise you won't regret it." Her persistence wins me over; we wait. The sun disappears, and the only light is the faint fleckers from the camp. In the darkness of the night, I fail to see what Becka was doing. Then It happens.

Among the dead trees, plants start to glow. Fireflies flow like a river between the trees, scattering in the wind. I've never seen anything like it before. Becka wraps her arms around my neck, and we enjoy the moment. "How?" I ask.

"Mother and I saw a lot traveling. Since the Captains won't let me leave the camp, I've been going stir-crazy." She kneels, drawing her freshly forged dagger. A single firefly lands on the tip before flying away. "The Captains think I'll run off in the night. Idiots."

Hand on her shoulder, I try to be reassuring. But, the sliver of doubt won't leave. I know she wouldn't harm her mother. But would she go against her family for us? Family is all I ever had. I'd do anything to protect them. "Thank you. I'm sure my Aunt will be grateful for this. But, are you prepared to fight your father?"

Sheathing her blade, she closes the distance until we're nose to nose. Her emerald eyes dig into me. Without a word, I can tell this discussion touched a nerve. "We should gather what we can."

Confused, "How the hell are we going to catch fireflies?"

She snorts. "We're not. We're after these. " Dangling a mushroom like a penis.

Kneeling next to her, I ask, "So, do you know how to transplant them?"

The rustling of trees feeling my ears, and one of Triana's girls comes out of hiding. "No," she smiles, "That's why you're here." Becka looks at the other girl waving at us. "It's not like she's any help."
| | |
| --- | --- |
| | The book continues with New land, old faces. We will provide a link to it when you review this below. |
Author Notes
Character List
Colton: Main POV character
Iona: Colton's Aunt
Hahaku: Mercenary captain and friend of the family
Becka: POW from the north
Locke: Mercenary captain
Eran: Elderly Blacksmith
Triana: Friend of Iona's who knows poison

I ask reviewers to provide a minimum of one thing they liked and disliked. If you see errors or something that should be fixed, please don't hesitate to point them out. I can't improve otherwise.
© Copyright 2016. Rinshikai All rights reserved.
Rinshikai has granted FanStory.com, its affiliates and its syndicates non-exclusive rights to display this work.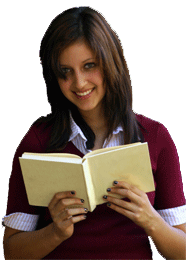 You need to login or register to write reviews.

It's quick! We only ask four questions to new members.

Interested in posting your own writing online? Click here to find out more.