MARJORIE D.
IN PRINT
ABOUT
MARJORIE D.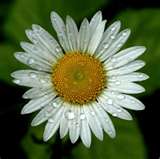 Marjorie D. is a wife, mother, grandmother, and animal lover. Her two children are grown; her husband is a retired data processing manager. She has completed four novels with another in the "thinking" stage.

To her delight and amazement, - more...
Portfolio | Become A Fan
Background
Valerie Davis died brutally. Suspects turn against each other. Others die mysteriously. Officer Ray Schiller investigates a strange theory. IAD clears Ray in the death of his estranged wife's lover. Paul Davis loses his bid for A.C.C.'s presidency.
Brilliant shades of dawn came and went, giving way to the glare of morning sunlight. The A.C.C. building began filling with people.
Stuart Felton and fellow board member, Mitchell Gaynor, hurried inside.
Gaynor's fire-plug body jiggled beneath his Zegna suit. "Stuart, I think we should give serious consideration to naming Ed Costales company president."
"We hashed this whole thing out already. The board made its decision: John Stanley, Paul Davis, then Ed Costales--in that order. There's nothing more to discuss."
Gaynor stepped inside the elevator with Felton, glad they had the luck to be the only occupants. "You say Paul isn't aware of this new development?"
Felton shook his head. "I tried to reach him all night. but couldn't locate him. I contacted the rest of the board members--Costales and Evers as well, of course"
Visibly agitated, Gaynor wiped his brow with a silk handkerchief. "I can't believe this is happening. For John Stanley to die of a massive coronary on the night he was elected--" He shook his head, rolling his eyes. "The timing .... my God!"
The floor numbers blinked by.
"Actually, if it had to happen, it's fortunate it was before we announced his election. At least we can be grateful for that."
"That's true, I suppose." Gaynor hesitated as he dabbed his brow again. "Personally, I'm opposed to Paul taking over at this point--strongly opposed. The only plus to this situation is knowing we won't have to deal with angry stockholders for overriding their vote; they'll never need to know it happened." He drew his lips down in an exaggerated frown. "But all that god-awful business about Paul's wife and then the police, right here at A.C.C., asking him questions about that murdered woman across town ... that young man too. I say let Paul leave. Costales might be the better choice after all."
"You're arguing a moot point."
The elevator doors opened on the thirtieth floor.
Gaynor checked his watch. "The others ought to be here anytime. It's nearly nine-thirty already. Once we locate Paul and he confirms his acceptance, we can get on with drafting a new press release."
Felton straightened his tie. "I'll check Paul's office and see if he might have come in. Why don't you go ahead and wait for the others in the boardroom?"
Mitchell Gaynor walked ahead as Felton entered Paul's outer office. He greeted Jillian Wingate, Davis's stunning young secretary.
"Good morning, Jillian. Any sign of your boss yet?"
"No, sir." She clasped her hands in front of her. "Mr. Felton--"
"Yes?"
"I know it's not my place to ask, but I'm very concerned. When Mr. Davis left yesterday, he was terribly upset." Her knuckles whitened. "I've never seen him so angry." She lowered her head, then raised her chin and looked him in the eye. "Mr. Felton ... did Mr. Davis lose the election?"
He averted his eyes. "I'm not at liberty to answer your question yet." With long, slender fingers, he adjusted his tie. "The information will be made public with the press release." Felton smiled at her and walked away. At the door, he paused, turned and winked. "Let's just say, I hope you and your boss enjoy your new office."

He stepped back into the hall and headed for the boardroom.
Just inside, he found Mitchell Gaynor, his forehead beaded with perspiration, his eyes large with fright.

Gaynor pointed to the far end of the room. A high-backed leather chair stood turned away from them at the head of the conference table. He
managed to utter only one word. "Paul!"
Felton rushed to the single occupied chair. "My God! Oh, my dear God!"

Paul Davis's body was upright. His head angled chin to chest as though he'd dozed off, but his eyes remained open. Felton hunched down, looking at the bullet wound to his left temple. It wasn't as ugly as the greater gore of the exit wound on the right side of his head or the blood, bone fragments and tissue sprayed beyond it.

Gaynor stepped closer, shuddered, then hurried away again.

Felton stared at the gun resting in Paul's left hand. Bewildered, he raised the back of his fist to his lips. He focused on the revolver and clasped his hands. "This is insane!" He moved toward the closed door. "I'll call the police."
"Wait! Stuart, wait!" Mitchell Gaynor's voice trembled. "What are we going to say when they arrive? If this isn't handled properly, it could have a tremendously negative effect on the company."
Felton's eyes turned back to Paul's body. "I don't know that there's anything we can do about it."
"Maybe there is." Gaynor's eyes darted left and right. "So far, only the board, Costales and Evers are aware of yesterday's election outcome, right?"
"Yes." He forced himself to look away from Paul's corpse. "What difference does it make?"
Perspiration trailed over Gaynor's furrowed brow.
"As long as they're the only ones who know the election results, we have some leeway."
"What are you talking about?"
"If we had voted in accordance with the stockholders and named Paul president in the first place, this never would have happened. If the stockholders learn we overturned their vote, they could hold us accountable for Paul's suicide. There could be serious repercussions." Gaynor wrung his hands. "I think we still have a chance to see that's avoided."
"How, in heaven's name, do you propose we do that?"
Gaynor paced in a short-legged waddle. "If we all band together and say Paul won the election, we can chalk this up to Paul's personal problems. Only we know otherwise. There's no suicide note. We can avoid a horrible backlash."
Felton stood, listening, trying to still his trembling hands.
His friend rattled on. "It's not really such a stretch. Think about it: losing his wife, becoming the focus of the police investigation that followed, Chet's death, then that terrible business about his--well, his mistress. His suicide would certainly be understandable even without this election debacle."
Felton turned it over in his mind.
Gaynor was nearly beside himself. "Stuart, think! We have the welfare of A.C.C. to consider. It's not like slanting the information to our advantage changes anything. Paul killed himself. When all is said and done, does it really matter why?"
Felton hesitated before nodding. "Maybe you're right. But, if we agree to create this ... fiction, the decision has to be unanimous. Either way, we're going to have to hurry. We've got to call the police ... and we're going to have to do it as quickly as possible." He turned away and closed his eyes. "At least you get your wish."
"What wish?"
His turned to Gaynor. "Now with John and Paul both out of the picture, Ed Costales is officially at the helm."
| | |
| --- | --- |
| | The book continues with Concerns. We will provide a link to it when you review this below. |
Author Notes
Paul is out of the picture, but his death still has an influence on others ... Ray, most of all. Still, he's got an investigation to close.
Thank you one and all. Don't fail me know. Keep those suggestions headed my way. Again, thanks, everyone! ~~ Marjorie

Pays one point and 2 member cents.
© Copyright 2016. Marjorie D. All rights reserved.
Marjorie D. has granted FanStory.com, its affiliates and its syndicates non-exclusive rights to display this work.