ABOUT
BABYLONIA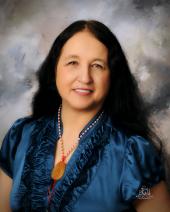 babylonia has been many places and seen many things. she spent the first sixteen years of her life on a military base, living in states such as texas, louisiana, florida, and michigan. she even spent three years in germany and three months in i - more...

Portfolio | Become A Fan

Warning: The author has noted that this contains the highest level of violence.
Warning: The author has noted that this contains the highest level of language.


"The cell was eight feet wide," I whisper, as we stare through the small peepholes in the wooden planks surrounding the large holding pen.

People of all ages and sizes roam about as if they're walking in a daze. Or zombies. Blood coats most of their clothing. No one seems to notice or care.

"What the hell are you talking about?" Rhomey turns and jabs the shotgun into my chest.

"I'm telling you, dumbass, if you keep looking you're going to see an alien slide through that gate. It might be with some of its happy travelers waiting to take them out. Or maybe they're hanging back, trying to study them." My eyes stare into his deep blue ones.

I resist the urge to blink. He doesn't have a clue. He didn't see the bloodshed I witnessed hours ago. My heart skips a beat, as a vein pulsates against the inside of my ears. I can barely hear.

His emotions sit on his shoulders, pouring off them like a waterfall of fear and anxiety. I can only hope his fear doesn't make him a lousy shot since he is the only one with the weapon.

"What would they need a cell like that for? Or this pen, for that matter?" Beads of sweat gather across his eyebrows and upper lip, he hesitates before swiping at the ones on his forehead. The hand on the gun tremors slightly, he tightens his grip and sighs.

I grin. "Food."

***

Screams bounce off the cement walls before echoing in my ears, once … twice … three times. A heavy stench of sweat, vomit, and shit infiltrates my nostrils. I gasp and fight back the urge to vomit. Why add more stink to stink?

Our bodies smash together as more people are pushed into an already crowded room.

The cold cement walls are unforgiving, as several older women are slammed into them. Their screams mix with the others, as blood spurts from their noses and mouths. They drop to their knees and blend into the crowd.

Glancing around the cell, I search for a way out. There's always a way out, even if we don't always see it at first. I could try to crawl through the fifty or something bodies but that would be risky. My only hope is that when they decide to pull us from this death chamber, I can find a way to escape.

"What are they going to do to us?" A young woman grabs my arm and twirls me around to face her. She repeats her question.

I shrug and try to pull away.

She clamps her hands tighter.

"Look, I don't know. What do you know? How'd you got here?"

She shrugs as she loosens her grip. "I was with some friends in the park when suddenly these things," tears fill her eyes, and trickle down her cheeks, "came out of these helicopters. They tossed a huge net over us. It was the strangest thing. I wanted to move. I wanted to escape and I was paralyzed." She gulps loudly. "They were horrible. They almost looked human but bigger. They must be what … ten feet tall. Their faces … " she shudders.

I nod despite myself.

She shakes her head.

A squeal vibrates the walls and floor.

I cringe and gasp. Dropping to my knees, I cover my ears and close my eyes. The pain sears through my brain like a needle in my eye. Or fingernails scraping down a chalkboard. It's all I can do to keep from screaming with the others, but I know it won't help me. I have to be strong.

Seconds later, three creatures stroll inside. Their eyes give them away even more than their size. They aren't human in any way. Large and unblinking.

The taller one snatches a baby from its mother's arms, and tosses it towards its friend.

The mother screams and slams her body into the creature's leg. Clawing and screaming, she races toward the other creature and high jumps for her baby. The creature squeaks and tosses the baby toward the third creature who catches it with ease.

No one says a word or makes a move, as the creatures play keep away with the young woman's baby.

"Please, please don't hurt my baby. I'll do anything. Please don't hurt my baby." Tears streaming down her cheeks, she races back and forth between the three.

My heart leaps into my mouth. This must be how it has always felt when it has been "us" and "them". The ones on top work their magic to make those on the bottom feel powerless.

Turning to the crowd, the woman drops to her knees. Her eyes are red and swollen. "Please, please won't any of you help me?"

Several men and women closest to her turn their backs toward her.

Staring back at the creature with the baby, I spot something I hadn't seen before … breasts. Protruding breasts. It's a she.

Shoving the bodies aside, I don't say a word as I try to make my way through the crowd. Several push me back against the wall.

Grasping the shoving man's head, I slam it into the cement wall. He doesn't say a word as the bones in his nose shatter and bludgeon his frontal lobe. Blood spurts from his face and coat the wall. I glare at the other man. He trips over the others behind him, as he tries to get away from me.

"Oh God, NO!" the woman screams.

The baby's shrieks, escape into our heads … never to be forgotten.

My attacker and I turn just in time to see the creature swing the baby over her head and slam it into the wall.

The baby slumps lifelike into the creature's hand.

The woman screams and leaps to her feet. She races toward her baby's killer.

It snatches her up with a free hand, and tosses her to one of the others.

It catches her.

The female creature sinks her teeth into the baby's neck and cleanly slices away the head like it is a piece of paper. Blood splashes across the creature's face and chest, as well as the first row.

Holding the body in one hand, she cradles the head in her other. The creature takes several bites from the baby's decapitated body. Chewing several times, she swallows back huge hunks of meat, blood and cartilage.

The female creature tosses the body toward the empty-handed creature. It catches it effortlessly, takes a huge bite of a dangling arm before shoving her dissected baby's body into the mother's face.

The woman's shriek pierces my being to the core. I want to stab her at this point, as well as the two asswipes holding me back. They're starting to get on my nerves as well.

The others stand like statues, no muscles moving, no sounds … not even a whimper.

The creature slaps the back of the mother's head.

As she opens her mouth to scream, it shoves her baby's leg into it. She gasps and tries to pull back, but the creature grasps the back of her head and keeps pushing. Her eyes widen as she tries to catch her breath and spit out the foot.

Her fingernails dig into the creatures arm. Tears race down her cheeks, as she gags and sputters. Her eyes widen as the foot completely blocks her airway.

Seconds later, the baby and mother lie together on the cement floor. The head is inches from the mother's breast.

The female creature wipes at her mouth half-heartedly before turning her attention to the rest of the crowd.
She seems to be grinning at us, if she can grin.

Soft moans and whimpers escape throughout the crowd, as they start inching their way back.

The creatures pull out small, black metal devices. Touching a spot on the side, they stand back as red lasers beam from them. Seconds later, the three start slashing their victims' throats.

My heart leaps into my throat, as I drop to my hands and start crawling through the panicked bodies. Screams echo around me as blood pools, and shifts its' way toward several drains in the floor. It congeals.


I have to escape. Reaching the back wall, I lie flat as more bodies fall on and around me. I'm covered in their blood and vomit, but I dare not make a noise. The screams are deafening until they are not.

***

"See, I knew you were lying. I knew you were a liar the minute I saw you. If that had really happened, you would be dead. How did you escape?"

I shrug and grin. "Who said I escaped. Maybe the reality is that we're all dead, waiting to be eaten."

Shoving the muzzle against my chest, he grins at me.

"Look, asshole, either pull the trigger or get out of my face. I'm leaving." I turn and walk away.

Seconds later, I hear the rapport of the shotgun and his screams, seconds before the laser slices into his neck.


This Sentence Starts The Story contest entry

Author Notes
I'm back. Thank you for reading.

Pays one point and 2 member cents.
© Copyright 2016. babylonia All rights reserved. Registered copyright with FanStory.

babylonia has granted FanStory.com, its affiliates and its syndicates non-exclusive rights to display this work.