ABOUT
WRITINGFUNDIMENSION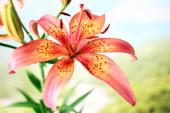 The classes offered by FanStory have been a great help to me in developing as a writer and learning about the nuances of good writing. Stacia Levy, Adewpearl (Brooke), and the late AlvinT, have all played a big part in getting me to widen my perspect - more...
Portfolio | Become A Fan
Warning: The author has noted that this contains strong language.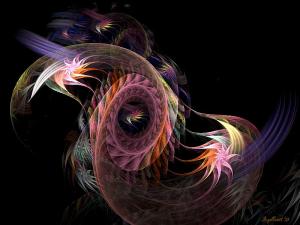 Background
Father Brian DeShano is in the midst of a personal crisis when a killer pulls him into a twisted world of moral corruption, cover-ups and revenge.
PREVIOUSLY:

Jana made an impulsive offer. "I'm on my way to Banger's pub. If you have no plans, I'd like for you to join me." Her throat tightened at the answering smile. Dresden Stredwick looked a decade younger when he smiled.

"I'd really enjoy that, Jana."

She shook her finger and tried for stern. "This is not. I repeat, not a date, Dred. I've always valued your instincts, if not your judgement, and I've got some feelings about this case that I haven't felt comfortable sharing with anyone on the Task Force. There's a dimension to it that needs serious consideration."

"You've been ridiculed for your supernatural leanings, Jana; but I've always respected that part of your emotional make-up. In fact, the FBI has been known to employ the services of mediums. All hush-hush, of course. Last year we closed a cold case due to the visions of a remarkable old lady from North Carolina. She was as thrilled as we were to get a serial rapist."

"I don't know if I'm sensing the supernatural or a complete amorality on the part of the killer. Either way, I'd need to back up any assertions with facts. That's where your famous talents come in."

He patted his heart. "Useful is good, for now."

**********

Anchor Bank was located on an oak-lined street ten minutes from the Police Station. Jana exited the parkway and pulled in behind the cars waiting to get their instant money from the ATM machine. She noted the condition of the car ahead of her -- a beater with one working tail-light. Had the car been in traffic, she'd issue a citation, but the bank's parking lot was private domain and she'd gone off the clock.
I should be heading to the Rez and a decent night's rest instead of ripping the scab off an old wound.
Rain slashed sideways across her windshield. She flipped on the wipers. The temperature had dropped twenty degrees in just two hours. Every Minnesotan knew that could mean sleet, ice, even snow. Traffic was light and pedestrians rushed along the sidewalks, heads into the wind, muffled against the cold. A ripple of anxiety built to a roar the closer she got to the restaurant and the man waiting there for her.

Like a physician aware of the little nasties circulating with impunity through the fluids of the human body, Jana was intimate with Dresden Stredwick's chezi okhizata (insincere) nature. Four years earlier, she'd been accepted into the Special Crimes Unit of the FBI. Her poise got her foot in the door, but it was her fundamental aptitude that propelled her career.
Once Jana joined Dred's team, he pursued her with his trademark single-minded focus, claiming her trust despite rumors of his womanizing ways. When she uncovered proof of his infidelity, he laughed at her 'archaic' notions of modern-day relationships. The betrayal landed her on a shrink's couch, her career in shreds and her soul dead in the water. Now, here she was heading for an intimate meeting with the one man for whom she skated the edge where love and hate meet.
"It's business," she said out loud. "Nothing more. End of discussion. End of lecture." Jana crossed her arms as if her conscience could see the mulish set of her features.
Bullshit. One kiss and you're caving. You know what Doctor Siever's opinion would be.
Jana pulled forward and cracked the window just enough to allow her to slide the ATM card in the slot. She entered her I.D.# and waited for the money. Snatching it off the tray, she shoved it into the pocket of her jeans and headed west.
Dresden's earlier kiss aroused her senses, but it wasn't enough to make her forget the agony of clawing her way back to sanity after their break-up. Yeah, she knew Doctor Sievers might see her action in a negative light, but Jana vowed to stay strong.
Time will tell if you've changed, Dred, but sure as hell, I have. It'll be your ass in a sling if you try to play me, Wasicu (white man).
**********
Banger's, a third-generation Irish pub was tucked between a butcher's shop and hardware store in the part of Granite Falls known as the Glens. The pub's aging Irish clientele still came for pints of bitter beer and authentic pub fare, but grumbled in private about the new generation demanding micro-brews and something called 'small plates'.
The pub's ceiling was copper; and the walls, painted a warm beige, refreshingly free of chain mail and glass-eyed animal heads. Donal, youngest family member and pub manager, covered the walls in artwork produced by locals as well as his own photography of the Irish countryside. Most evenings, he worked behind the bar, yelling out a greeting to hearty souls seeking refuge from the foul weather and a table near the floor-to-ceiling granite fireplace.
Donal was setting up a round of fancy drinks for a group of women hoping the eligible Irishman would come out from behind the bar and get friendly, when he spotted Jana coming in the door. His spirits dropped when he saw the direction of her gaze – the guy with the expensive watch and "I'm important" looks who was pretending to blend in.
It was unusual for Donal to notice the maneuvers of his patrons, but he'd had his eye on Jana ever since she started coming in for the occasional night out with the other detectives. He found himself willing to play the fool just to see her smile. Now, his protective instincts kicked in when he watched the way the guy acted all innocent when he'd been hitting on Donal's sister, Dani, just minutes before Jana arrived.
Obvious history there by the way they're looking at each other.

The disappointment he felt came as a surprise. Donal aimed a spiteful glance in the direction of the man as a warning to watch his step. The good-lookin' tomcat was already up and helping Jana with her coat. He turned his head to meet the bartender's challenge. Cold eyes assessed and dismissed him in an eyeblink. Flipping on a smile, he sat back down in the booth, and turned his total attention to the beautiful woman he'd never stopped loving.

~~End of Part One~~
Author Notes
Cast of Characters:
Jana Burke: Homicide Detective
Dani: Co-owner of Banger's
Donal: Owner of Banger's
Dresden Stredwick, II: FBI profiler
Ginny Sievers: Psychiatrist

Sious Terms:
Sunkothai: Wolf's Lair

Other terms:
ATM: Automatic Teller Machine
Beater: Old banged-up car
Tomcat: A man who can't stay faithful

Thanks so much to Angelheart for the beautiful accompanying artwork.

Pays one point and 2 member cents.