Chapter 11 of the book Shaking the Family Tree
Recovery is an ongoing process there is no graduation.
"Epilogue" by DALLAS01


Background
Wrapped up in the genetic stitching that weaves its way through her family's predisposition for alcohol addiction, Dallas accepts the harsh realities of the disease and discovers recovery.





Epilogue


Next month, I will be giving a lead (telling my story) at the Women In Recovery's annual luncheon in my hometown. Instead of employing charts and graphs to help illustrate my journey, I will get down on my hands and knees and gently slide out from under my bed a torn, faded, twenty-eight-year-old collage that was my introduction to Therapy 101 and share it. Little did I realize at the time, that the tear- stained barrage of pain, confusion, and smidgen of hope, would be my portal to recovery.

I was stumped. The assignment was to create a collage that reflected my feelings. What feelings? I was a flat-liner. It would take a backhoe to dig them up, that is, assuming I had any.

I gathered up an impressive variety of periodicals; Psychology Today, National Geographic, Time, and an armload of artist magazines which proved to be invaluable. I grabbed a pair of scissors, a bottle of cheap glue, and spread the large white poster board out on my dining room table, all the while mumbling obscenities. I stared at the sterile blank space demanding to be filled and wondered why I was so frustrated. How difficult could it be? I'd just shuffle through a handful of pages, slap them on the stupid poster board and be done in a couple of hours.

Wrong. The project became an emotional roller coaster that took days to piece together. A churning storm of suppressed feelings began to fight their way to the surface, becoming a push/pull exercise of endurance. Bold, glossy metaphors depicting feelings of isolation, rage, emptiness, confusion, and vulnerability populated about eighty percent of that damn poster-board.

I set it aside and left it in plain view for a couple of days, taking stock of it each time I passed it by. Every time I looked at it, it became a little less volatile. Then, when I realized what I was feeling was relief, I intuitively knew it wasn't finished. It needed to reflect that glimmer of hope always there but rarely acknowledged.

I scavenged through a huge bin of old greeting cards, some dating back to when my kids were toddlers. I shuffled through years of happy calendar events; Christmas, Easter, and birthdays of all my family members. I pulled out a birthday card that I had sent to my grandson when he was five years old but got returned for insufficient postage. When I showed it to him on one of his visits, we both had a good laugh. I plucked it out of the bin and immediately transposed it to the collage.

As I did so, I knew at that moment, the grandkids translated to my harbinger of joy. I went back to one of the artist magazines and cut out a beautiful gold orb that became my sun and placed it directly above the card.

Joy composed only about ten percent of that depressing portrayal of how I felt, and what I thought about my life up to that point. But it was enough. That shimmering, sliver of hope clinging to the edge of that poster-board became embedded in my DNA.

Over the years, a metamorphosis occurred. As I worked the program, became less self-absorbed, and began to participate in my own life, the fear and anger receded into the background. Little by little, the ugliness lost its grip on me.

Today, if I were to stretch that collage around the room, it would be populated with a majority of positivity and an attitude of gratitude. Even though the pain was real and lurks in the rear view mirror, periodic upsets now and again can trigger it. So, I continue to remain vigilant and rely on the basic principals of the AA program to get me through the hiccups.

**************************


Alcohol is an Indian Giver. Everything I thought it gave me in the beginning, it snatched away in the end. Instead of being witty, I became an annoying bore. That self-confidence and self-esteem I craved became self-loathing. I was about as courageous as the sniveling lion in The Wizard of Oz.

And last but not least, that avenue of escape that I had relied on for so long became the dead end that gobbled me up and spat me out.

But all of the above and more has been restored to its natural state via recovery. As long as I don't pick up that first drink, hopefully, I can remain an example and extend my reach to those family members who may end up on the other side of that bridge, baying at our family tree.



************************************

Dear Fanstorians;

Shaking the Family Tree was written anonymously for two reasons: The desire to keep with the tenets of the Twelve- Step programs' policy of anonymity, and to protect the anonymity of those family members mentioned in the book.

That has made it almost impossible to promote. This is not a sales pitch but if you found it to be informative, as well as offering a ray of hope to those affected by the disease of addiction, would you please request it at your local library. It is available to them. By getting it out there on the shelves, it will help make it available to those who may not be able to afford it.

Thank you
Dallas H


Author Notes
Thank you to all who either read excerpts, or followed Shaking the Family Tree.

Pays one point and 2 member cents.

© Copyright 2016. DALLAS01 All rights reserved.
DALLAS01 has granted FanStory.com, its affiliates and its syndicates non-exclusive rights to display this work.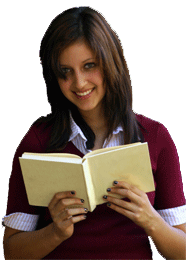 You need to login or register to write reviews.

It's quick! We only ask four questions to new members.

Interested in posting your own writing online? Click here to find out more.