| | |
| --- | --- |
| Category: | Horror and Thriller Fiction |
| Posted: | January 22, 2019 Views: 78 |
| Chapters: | |

Chapter 16 of the book Redemption
Detective Case knows Susie did magical justice
"Detective Case confronts Susie" by SLMorrical


Background
Wife brings back husband for magical justice, and the salesmen at Motorcycle City are dying. Detective Case knows about magical justice, and looks for a way to put Evil Lance back into his grave.



Detective Case parks on the street next to Susie Morrell's driveway as her friend Teresa Legan is leaving in her car. He waits for just a minute, he sees a man leave the house. He wonders if that is Lance or if she already has a new boyfriend. Some women are like that.

He reaches for his camera to take a picture of this man. He positions the camera, the man is gone. "How is that possible?" Case thought, it suddenly hit him, it was Lance.

He waits for a minute to ensure Dead Lance is not aware of his presence. "It appears the coast is clear," he said confidently. He walks up to the door and knocks. He hears the dogs barking.

"Just a minute," Susie yells. She opens the door, "What do you want?" Susie snarls.

Detective Case realizes Susie is in her right for that attitude. "Mrs. Morrell, we need to talk."

"I have nothing to say to you, Detective."

"Oh, I think you do. I know about Magical justice. I saw my father get killed and brought back for magical justice, so yes you do." Detective Case was not going anywhere until he talked to her.

"So Detective Case, you know all about the beacons, the impulses we create with our emotions, that deceased loved ones are sensitive to? Because you think you saw your father come back from the dead that is what I did." Susie carefully thinks about her next words. "Someone being resurrected is not logically possible, and you should see someone about your delusions."

"Mrs. Morrell, I have no delusions. I just hope you know what you're doing, and realize you have no control over what you brought back. I encountered the evil thing that came back looking like my dad, it was pure evil. You have to put Lance back into his grave now before he gets too powerful." Detective Case pleads with Susie to stop Lance.

"Either arrest me for something or get out of here before I call the station, and tell them I'm being harassed by a delusional Police Detective."

Detective Case was furious now and grabbed Susie's arm hard. "What you brought back is not your husband, it is nothing but evil. Every time it kills it becomes stronger. You can't control it. It will eventually kill you and everyone that knows Lance or you."

Susie carefully thinks on her word. "Let go of my arm, or I will sue you for harassment and battery." Susie may sound angry and forcefully, but she is scared.

"Yes let go of her arm, or you will acquire my justice," Lance growled.

Detective Case knew it was Lance, but wanted to make sure Lance didn't know Case knew who he was. "You must be the boyfriend. Well, it didn't take long for you Mrs. Morrell to bring a new man to your bed. You sure didn't grieve long. Good day to you both."

Detective Case started to walk backward as Susie was closing the door. After he saw and heard the door close completely, he ran to his car and drove away. He had no idea where he was going until he heard about the suicide at Motorcycle City. He turned around, heading for the station.

"Lance, did you have to do that? Now he knows you are back from the dead."

"He didn't seem to know, he thought I was your new boyfriend."

Susie thought for a minute, maybe Detective Case was a way to put Lance back in his grave. "Lance we don't need cops snooping around." Susie hugs Lance as a reassurance of her loyalty. Lance felt cold to hug. It was like hugging a bag of frozen vegetables.

"Don't worry babe, Tony Otto is the last one, after him, my justice will be done, and they will all have been redeemed.

Detective Case arrived at the station and immediately went to Captain Canus's office. "Captain, there's another salesman dead at Motorcycle City. When are you going to realize this is not a coincidental tragedy?"

Captain Canus turns her chair around to face Detective Case, "And what am I supposed to tell the District Attorney? We have four murders committed by a dead man. He's going to think I'm crazy and put me away, not Susie Morrell."

"I was at her house today talking with her when her dead husband showed up, showing his teeth."

"I told you not to talk to her. You disobeyed a direct order."

"Captain a call for you, line one."

"Thank you, Sergeant. Hello, yes this is Captain Canus. He did what? Okay, I will take care of it. Thank you and Goodbye." Captain Canus could not believe what she heard on the phone.

"Detective Case that was Mrs. Morrell, she said you physically assaulted her and harassed her. Even if I could get the District Attorney to believe in magical justice, you just blew it. You stay away from Mrs. Morrell. That's an order. If I hear you're within 50 feet of her, you will be suspended."

"But Captain."

"No buts, leave her be."

"Yes, Ma'am." Detective Case may appear to listen to Captain Canus, but he will not give up on getting Lance put back in his grave. "I need to find a way to do it myself before he kills again."

"Hey Robert, did you hear there was another suicide at Motorcycle City?" Vince called to him.

"Yeah, I did. What about it?"

"Well, I might know someone who can do some mojo to take out, what you called it, magical justice. Yeah, I have a Great Aunt who is a Voodoo Priestess." Vince smiled at Robert.

"Can we go and see her Vince?"

"I don't see why not."

Detective Case and Detective Cole headed out to see Vince's Great Aunt. In the car, Detective Cole appears anxious, "What's up, Vince?
"
"I haven't seen my Great Aunt in years. She scared me when I was a kid." Vince is trembling at the thought of seeing his Great Aunt.

"Why did you suggest we see her then?"

"Robert, like you I grew up around magic, it was Voodoo though."

They pull up in front of Vince's Great Aunt's house. The house itself was scary. Detective Case was familiar with this type of surrounding and he smiled. He may not be able to prove Susie Morrell was involved, but he can at least save her and anyone else in danger from Lance.

They get out of the car and knock on the door with anticipation. Detective Case was hopeful this would be what he needed to stop the killings.

| | |
| --- | --- |
| | The book continues with Vince's Great Aunt . We will provide a link to it when you review this below. |
Author Notes
Characters so far:
Lance Morrell
Susie Morrell
T-Teresa Legan -Susie's friend
Susie's parents -Ben and Janet
Donna -Susie's long time friend
Victoria - Susie's long time friend
Tony Otto - Manager of Motorcycle City
Tony Sands - Assistant Manager of Motorcycle City-(Dead)
Tommy Emerson -Salesman at Motor cycle City -(Dead)
Matt Miller - Salesman at Motorcycle City-(Dead)
Joel Aspen -Salesman at Motorcycle City-(Dead)
Detective Robert Case-Police Detective
Benjamin Davis - Owner of funeral home
Joseph Shoe - Customer of Lance Morrell's
Evil Lance- Dead Lance
Charlie and Duke - Coast Guard
Detective Vince Cole - Case's partner
Captain Barbara Canus - Police Captain Case's boss
TJ- Owner of Motorcycle City

I look forward to all and any feedback. I have learned so much from everyone on FanStory that I am enjoying writing this book and posting it for feedback, critique.

Pays one point and 2 member cents.
© Copyright 2016. SLMorrical All rights reserved.
SLMorrical has granted FanStory.com, its affiliates and its syndicates non-exclusive rights to display this work.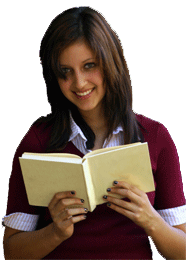 You need to login or register to write reviews.

It's quick! We only ask four questions to new members.

Interested in posting your own writing online? Click here to find out more.