| | |
| --- | --- |
| Category: | Fantasy Science Fiction |
| Posted: | September 19, 2019 Views: 14 |
| Chapters: | |

Chapter 42 of the book Light Shine Have
Traveling first class
"Foreign Relations" by sarge4

Background
We follow the human Jimmy Miller as he has his 'first contact'.



Sol System, High Earth Orbit, Space Dock Two, The PathMaker, Green Deck, Stateroom Seven

"Worry have not," the captain's voice warbled in the cabin. "All-all good be, safe all-all be this time, Want have you move action make you, care action have, move action same-same feel have not this time."

"Big strange feel have me," Big Rock began. His words were cut off when Mip butted him with his head. Big Rock rustled his feathers for a moment then hugged Mip. "Thank you friend belong me, good feel have me this time," he said in reassurance to the big cat.

At two years of age, Mip was fully grown but probably nowhere near as massive as he would eventually get. He was still big enough. From nose to the base of his tail he was longer than a full grown Alsoo and was now almost two kilos heavier than Big Rock.

Despite his size he was still the same gentle protector of the Watcher He children and fiercely devoted to the Watcher He family in general.

Mip tilted his head at Big Rock and then curled up next to the hatchlings, yearlings and Quiet. If traveling in Hyperspace was uncomfortable for the big cat he made no outward sign.

Big Rock rose up and sidewinded out of the family room and explored the rest of the cabin. There was a decidedly Alsoo influence behind whoever had decorated and designed the cabin. The floors were covered in woven rugs and there were the paper lanterns that the Alsoo called fat-lights that had Alsoo made sky-boom lights in alcoves scattered around the cabin.

There was a large food preparation area that was virtually identical to the one in the Watcher He den as was the bathing area. The only strikingly unusual feature was the completely alien room that was behind an ordinary looking slatted Alsoo door. Big Rock carefully sidewinded into the strange room.

"This place, question," He warbled.

"Safe room name have this," Sleek said from the entrance to the room. "Remember have me, all-all Rynn cold-dark ships have," he said and sidewinded into the room.

"Time have that time Rynn know have not humans. Eaters, mushroom people time-time Rynn hunt action make they that time," he waved his hand around the room. "This place, long time safe action make,"

"Humans know have they this time, safe rooms have they this time same-same," Big Rock said thoughtfully, "worry have they," he decided.

"Worry have me same-same," Sleek admitted. "Good feel have me know have me Zoo battalion PathMaker have."

Sol System, High Earth Orbit, Space Dock Two, The PathMaker, Green Deck, Stateroom One


"Are you all right, Jimmy?" Riya Mahdi asked in concern. The junior member of their team looked decidedly green.

Jimmy swallowed. "I'll be fine," he said weakly, "just a little queasy." He laughed slightly. "I get dizzy on roller coasters too." He stood up. "If it's okay, I'm going to take a walk," he said, "clear my head."

"Go ahead, Jimmy," Riya replied. "Just remember we have a scheduled meet and greet at four this afternoon ship time," she said in reminder.

"Yes, Ms. Mahdi," Jimmy said and exited the suite and started walking along the corridor. There was a wall plaque that turned out to be a ship map, complete with a little red Asterix that proclaimed 'you are here'. The Rynn color coded their ships spaces and the corridor he was on was in a green outlined section of the ship.

The PathMaker, like all Rynn transport class ships, was a central cylinder, a rear main engine complex with two wing-like Hyper-wave nacelles riding high and back, and a separate front hardened cone that contained the deflector screens, force shields and the Hyperspace rotation generator.

Unlike all other Rynn vessels of this type, this one had what appeared to be a shallow keel that ran from the central cylinder to the nose cone. Kasumi claimed that the keel extended a hyper-wave jump by half a light year.

Jimmy looked at what was available in the green section. There was a commissary, a central arboretum, a gym and something referred to as a grooming station. He tapped the icon over the grooming station and was rewarded with a pop-up window that listed services and hours.

His eyebrows lifted at several of the offerings and made a mental note to not be found there by Ms. Mahdi. Or let her read the menu of services if at all possible.

There was a gym that apparently offered exercise classes, some expressly designed for Hyper-space travel. There was, of course, a Rynn equivalent of a duty-free shop that was close by and Jimmy decided to make for it.

The anti-nausea drugs were in full effect now and while walking was odd it no longer produced the same stomach falling sensations as before. He still found, after stumbling a couple times, that he needed to pay attention to his walking.

As Jimmy had mentioned to Riya earlier, this was his first ride on a starship, it was also the first time he was around aliens for any extended period. He had met Expedition Leader Kasumi Blunt of course, but he had been in the back of the delegation and the Rynn Clan Leader had not done more than shake his hand.

Since then he saw several Rynn but until he walked into the Ship's trade store that was it. However when he walked into the store there were several Rynn walking around and looking at the merchandise available.

There was a chittering and then his torque started translating. "Oh good, a human," A Rynn, by her pink crest, female, though Jimmy realized that wasn't the only feature that proclaimed her sex. Two female Rynn walked purposefully over to Jimmy. "Why does peanut butter come in both smooth and crunchy? Is one considered better than the other?" One demanded.

"Excuse me?" Jimmy stammered, "Peanut butter?" He looked at the two Rynn females. He wasn't sure but he didn't think they were much older than he was, if at all, but at maybe one hundred twenty-five centimeters tall they could have been just as easily five years younger. Even so both females were cute albeit in a decidedly alien sort of way.

"Crunchy and smooth?" The other Rynn girl demanded.

Jimmy blinked. "I suppose it depends on what you're having it with." Jimmy said slowly, "I mean, personally if I'm having peanut butter and banana, I prefer crunchy, but with jelly it's definitely smooth."

Both female Rynn buried their faces in their hands. "Of course," the first one moaned. "How can we be so stupid?" said the other, they both looked at Jimmy. "Cute, very cute," thought Jimmy.

"Thank you, that was very kind of you to take the time and answer," the first girl said. "And so, informatively," added the second. "Do you want to have sex with us?" the first girl asked. "Do you want to have sex with us now?" amplified the second. They both looked at Jimmy expectantly.

Jimmy swallowed nervously, "Did you just ask me if I wanted, eep, sex?" he squeaked. The two Rynn girls flicked their crests. "That was a yes," whispered his torque. Jimmy swallowed again. "I, uh, eee, I um, sex?" he forced out. The two Rynn girls flicked their crests again. "Aren't I a little, um, big for you?" Jimmy asked and loosened his collar.

The two Rynn girls moved closer until they were pressed against him. They looked up a Jimmy and smiled. "We don't know, are you?" one girl purred. "Let's find out," said the second.

| | |
| --- | --- |
| | The book continues with Expectations. We will provide a link to it when you review this below. |
Author Notes
I've made a lot about the alien Alsoo and how they adapt to aliens but it isn't just the Alsoo that are the primitives. In this universe, while humans and Rynn get along very well, they're still learning about each other and their customs.

Pays one point and 2 member cents.
© Copyright 2016. sarge4 All rights reserved.
sarge4 has granted FanStory.com, its affiliates and its syndicates non-exclusive rights to display this work.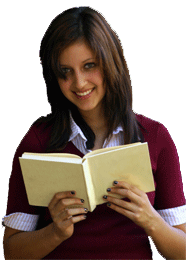 You need to login or register to write reviews.

It's quick! We only ask four questions to new members.

Interested in posting your own writing online? Click here to find out more.