Contact Us

Join today or login

Home

Read

Up For Review

Stand Out Writing

Additional Reading

Write

Stand-Alone

Book or Script

Inspired Writing






Contests

Classes

Rankings

Profile

Info
You are using an outdated version. Writing will not be shown properly in many cases. Click here to use the current version.
| | |
| --- | --- |
| Category: | Self Improvement Fiction |
| Posted: | February 4, 2020 Views: 142 |
| | |

Shenanigans of the new year!
"Just Another Year" by Aaqib Naeem




Man, I am so excited.

So it would seem. Go ahead and share the reason please.

The new year is finally here. The year 2020, so perfectly well rounded as well. I have made a dozen resolutions at least. I am going to turn over a completely new leaf.

You said the same thing a year before. And before that, too.

Oh, I guess I did.

So, what happened there friend?

Well, you know how the resolutions are, man. You get a few right and the rest just don't pan out.

Basically, you lose that intent only a few days into a new year.

Oops, you are right there I suppose. But these things keep happening and all I can do is to keep trying over and again.

I admire your effort to better yourself but I have a little query.

Lay it on me.

Whether you try to go for self-improvement at any point other than new year or not.

Ummm, not really if I'm being honest.

So, mainly, you just jump the bandwagon every time.

I suppose.

Then I have a little tip for you. Only if you are serious about your goal of self improvement.

Go ahead, shoot.

To better oneself, we need to keep working all day, everyday. Our desire for betterment should not be dependant upon one special day or time every year. This thing should work like clockwork.

Whoa, that does make a lot of sense.

If one will keep waiting for such a day in order to improve then, so much time would be wasted.

I never thought of it that way.

So, what matters is what you do throughout the year and not just on a select few days of January. That is essentially why new year resolutions fail.

So they do. You are right I suppose. If I do not work on myself everyday then this year would be like the previous ones as well. Just another year.

Yes, that's what new years always are. Just another year!
dialogue only using 2020 writing prompt entry



Writing Prompt
write a dialogue only story with 2020 in it.

Author Notes
Image is a meme taken from google! :-)

Pays one point and 2 member cents.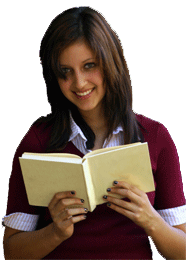 You need to login or register to write reviews.

It's quick! We only ask four questions to new members.

Interested in posting your own writing online? Click here to find out more.
Write a story or poem and submit your work to receive reviews on your writing. Publish short stories on our book writing site and enter the monthly contests. Guaranteed reviews for everything you write and you will be ranked. Information.