| | |
| --- | --- |
| Category: | Horror and Thriller Fan Fiction |
| Posted: | February 28, 2020 Views: 21 |
| Chapters: | |
Warning: The author has noted that this contains the highest level of violence.
Warning: The author has noted that this contains the highest level of language.

Chapter 10 of the book Shed MoreTearsFairytales@Fables
Another Fairytale continuation.
"To Fight for Johnny White!" by Ricky1024


Background
Follows with Another Amazing Journey Entitled,
"Bare Bones"



"Rainbows, Butterflies, and Candycanes"
Chapter Number One
(Introducing Johnny White)
Written on August 9, 2014
By Doctor Ricky 1024
Copyright © Fanstory 2014
'All Rights Reserved'

"Johnny White was the most sickly of child in sight "
"Never could do anything right,!'
'Constanty bullied and had to fight for his life!'
'Because, Johnny White?'
"Was never given a chance?'
...
'Hey Kelly!'
'Yes Terry?'
'look over there!'
'It's that ugly Johnny White again!'
'I see Terry and he makes me want to puke!'
'And, you know what?'
"He would be the last person I would ever want to ask me to the prom!'
...
'Welcome back to this dance!"
'And, if you'll give me just the chance.'
'I will narrate another one of Doctor Ricky's Amazing,
"Shed More Tears Fairytales and Fables."
...
'And, this is Annie Oakley.'
'The Greatest Female, Sharpshooter, West of this dem, Der, Mississippi!'
'And, we have on the menu for you Fanstorians and readers for the Cow kids...
'Yipee and hi faluting!'
'Another wonderful piece!'
'And, be sure to stay to the very end for, "The Lesson of the Day!" 'Thanks,
Annie.'
...
'Okay, after that magnificent introduction by my dear friend Annie Oakley.:
'Let's continue the story with Johnny?'
...
"Once Upon a Time in So, Sad, Land."
"We have a very sad Johnny."
"A very sad Johnny who's depressed."
"A very sad Johnny."
"Who is tired."
"And, a very sad Johnny that's sad, tried and untrue."
"Now, what's a boy like him to do?"
...
"Yes, hopeless in need of a cure."
(For Sure)
"In need of a *Kidney."
"Or two?"
...
"But, you see for Johnny?"
"A Miracle has to happen?"
"He rides his BMX bike, each and every other day."
"In search for "The Golden Fleece!"
"The Pot of Gold."
(At the end of the Rainbow)
"Is anybody in here?'
"Does anybody care?"
No answer.
...
"But yes!"
"A miracle is in the works and about to happen!"
"For Fanstorians?"
"Right before they are about to pull the plug on a drunken driver?"
"Brain-dead with not as much as I an iota of a "Breath of Distress?"
"Blessed!"
..
"Yes, a message...
"As if in a bottle...
"Adrift at sea....
"Yes, and it comes through the "Gift of Life"
"In Philadelphia, Pennsylvania." "That they're interested in the many organs to save lives."


"Rainbows, Butterflies, and Candy canes"
"To Fight for Johnny White!"
Chapter Number Two
Written on February 28th, 2020
By Doctor Ricky 1024

"The date is March 31st 2003."
"Johnny White is quickly dying now."
"He's now been in Saint Teresa General Hospital in Brooklyn New York for five months waiting for, "TheGift of Life."
"But it never came?"
...
"Jaundiced, both his skin and his eyes, and now in a deep, deep, Coma."
"His doctor decides not to have him suffer anymore and within the next 24 hours."
"He asks the family to say goodbye."
...
"With just two hours."
"The phone call comes into the hospital."
...
'Hello is this Mr. Williams?'
'Yes, I understand your son is on top of the list for Kidney a donation.'
'And, he's been waiting now for quite a while?'
'Oh yes.'
'And, he is and he doesn't have much time left.'
'Well Mr Williams."
"Today is your lucky *Day!'
....
"Ah...
(In tears)
'This was so, do, sad and bad but...
'Now?'
'So, so, beautiful!'
...
'This is Annie and it is time for,
"The Lesson of the Day!"
'And, do I see a few interested Reviewers?'
'Yes Mary Kay.'
'I see your the most eagar?'
'Thanks Annie for the his great opportunity!'
...
'Doctor Ricky has penned a wWonderful and Beautiful Fairytale!'
'But it starts out so horribly wrong?'
'This Poor boy and the abuse that he had to put up with his entire life!'
...
"And, then he actually comes down with a very serious problem!'
'The fact that his kidneys were failing!'
'But, by the Grace of God?'
"It seems that a Miracle happened!'
'So sad though that a drunk driver had to die for Johnny to live but that's Fate and Destiny.'
'And, Only God controls these things.'
'And, I say these things in the name of Jesus Christ.:
'Amen!'
...
'Well thanks for that Mary Kay!'
'And, thank you all who tuned in on another Amazing chapter in the book by Doctor Ricky 1024's "Shed More Tears Fairytales and Fables."
...
'Thanks Annie and be sure to get your hand on the first copy as soon as he Xilibris publishes them in the near future!'
'And, thanks!'







| | |
| --- | --- |
| | The book continues with Yellow Jacket!. We will provide a link to it when you review this below. |
Author Notes
Approximate Word Count:776
*Day: n.
twenty four hours, time period.
...
'The idea for this Fairytale and Fable?'
'Came from one of the lucky reciprocates from my son Jason's organs."
'Even though I wrote several letters, she never responded.'
'An unknown South Jersey female.'
'Who as a child, was dying.'
...
'And, this unknown, little girl is Johnny White in my eyes!'
'And, a grown woman today!'
'Thank God Jason's kidney saved her life too!'
...
Special thanks goes out first, as always, to Heavenly Father and His Son Jesus Christ
Fanstory and Tom the Administrator.
Fan Art Review, this Amazing, as well as, Talented Artist,
'Adriansart'
And, his Incredible Pic Entitled "Reflecting the Rainbow"

© Copyright 2016. Ricky1024 All rights reserved.
Ricky1024 has granted FanStory.com, its affiliates and its syndicates non-exclusive rights to display this work.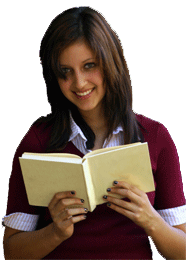 You need to login or register to write reviews.

It's quick! We only ask four questions to new members.

Interested in posting your own writing online? Click here to find out more.