| | |
| --- | --- |
| Category: | General Fiction |
| Posted: | March 29, 2020 Views: 34 |
| Chapters: | |

Chapter 11 of the book Climbing The Clouds
Disappeared, ghosts in a strange land
"Two Widows" by Marjon van Bruggen


Background
Helen, a young woman with a small child finds herself penniless and seemingly helpless when she finds out that her own husband is a criminal who conned her and left her. She lives under constant threa



Finally, the policemen left. She heard the arrival of another car, then the subdued voices from the street. She looked out of her bedroom window and saw inspector Shardown and his colleague talking to the newly arrived. Then they drove off. Helen was calm now. She felt protected and decided to go to sleep for the few remaining hours of that eventful night.

The next morning, she called Peter Brooks. "Sorry for the disturbance, Mr. Brooks. I think you would like to know that Officer Shardown confirmed last night that I am indeed Ms. Helen Hendrix, wife of Nicholas Hendrix. "

Peter sounded surprised: "Last night? What happened? Normally they don't work at the station during the night. Are you ok, Ms. Hendrix? Or may I call you Helen?" "Only if you allow me to call you Peter", said Helen coyly. Then she told what had happened in those busy hours.

"See? I need a lawyer, you were right. The safe was locked, he took the whole thing after he had drilled it out of the wall. I still would like to see his face when he finds out the safe is empty. Inspector Shardown warned me though, that I am in real danger now because he probably thinks that I have hidden the jewels in the house somewhere. And that I know of his false identities and that he possesses a gun."

"How do you know that Nick Hendrix is your real husband, and not one of the other two?" Peter wanted to know. "What did Shardown tell you?" "Well, he first wanted to know if Nick had been in the Army. I told him yes, four years ago, but three years ago he quit. That was when he came back from Afganistan. He took another job and we moved to Yorkshire in England. Then we bought this house here. No, not correct. It seems now that I bought this house alone and asked for a big mortgage with the bank. But that is another story, I told you that on my first visit to your office.

James Pastures, Abel Townsend, and Nicholas Hendrix were buddies and in Afganistan together. According to witnesses, they were inseparable, always together. One day, three years ago now, they disappeared, Simply left and did not come back. For quite a while they were searched, but there was no trace of any of them. In the end, they gave up. Word was sent to the widows: Missing, presumed dead"

Peter let out a long whistle. "Now what are you going to do now? What do you want me to do for you?" Helen hesitated a moment. Then decided to trust Peter. After all, he was her lawyer, wasn't he? And such a sympathetic man too! "I like to pay a visit to the widows of those two men. There must be one in London and one in Liverpool if their birthplaces are still their residencies. I have Samantha to think of, I can't just leave her here and go hunting for unknown widows. Can you find out things for me, please? Names, addresses these kinds of things. Maybe I need a detective for that?"

"Oh, and don't worry about payment. I am promised a recompensation for the stolen jewels, so I will be able to pay you. This afternoon I planned to go to the jewelry shop. Could you make time to come with me?"

"Your house," reminded Peter. "You can't leave your house alone now. Remember that your husband can come back to have a thorough search in your house, looking for the jewels he thinks you have hidden somewhere." "Yes, I have thought about that. I have a guard outside in a private car. He will look after my home if I ask him. Now that you mention it, I'll ask him to sit IN my home." Helen thought that maybe this guard would babysit with Samantha as well. She would also ask Tilly to come.

"OK, yes, I'd like to come with you, Helen. My secretary will have a fit, but I will come and pick you up at around half-past three. Is that a good time for you?" "Oh, Peter, wonderful! I am so excited, and I don't know how much money I'll be entitled to, but it will be a lot!" Peter chuckled "Good that I am coming too. It probably is a percentage of the value of the stolen jewels. What I have seen makes me think that it will be a big sum indeed."

Happily, Helen bathed and dressed Samantha. Then she called Tilly and went outside to talk to the friendly guard.

"I hope Peter finds those widows. What happened to their husbands? What do they know?" Helen was running after her own thoughts, she realized. "Calm down. Now first know how much money I'll get. Still some time before three-thirty. What shall I wear?"

to be continued

| | |
| --- | --- |
| | The book continues with Treasures. We will provide a link to it when you review this below. |
Author Notes
The money problems seem to be over. A multitude of problems is still to be solved...

Pays one point and 2 member cents.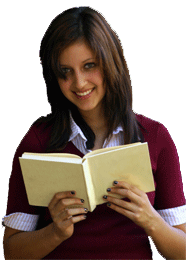 You need to login or register to write reviews.

It's quick! We only ask four questions to new members.

Interested in posting your own writing online? Click here to find out more.