| | |
| --- | --- |
| Category: | Children Poetry |
| Posted: | April 10, 2020 Views: 14 |
| | |
A beloved king reveals a hidden secret about himself
"Your Very Best You" by feinerthoughts
In a castle that stood mighty and grand
Like one you build at the beach in the sand
Lived a king and queen, so noble and smart
But cherished most for their courage and heart.

The regal pair had a daughter and son
Who thrived in a land that was safe and fun.
The young princess and her princely brother
Battled and dueled but loved each other.

They often wondered how their lives would be
Without the great fortunes of royalty.
When work was done and the long day would end,
The royal family liked to pretend.

They took off their robes, tight shoes, and gold crowns
And dressed like the commoners from the towns.
Instead of games of hiders and seekers,
They'd put on tee-shirts, blue jeans, and sneakers.

This king worked hard to get everything done
That would make their kingdom both safe and fun,
Like stopping enemies from invading
And stocking up food and goods for trading.

The Kingdom was just fine except one thing:
The villagers could never see the king.
From inside the castle he would speak
And people would try to sneak a peek.

They did silly things to get a look
And got a glimpse of a royal cook.
Spied others, too, like the king's knight
Who protected him from their sight.

Until one day, a young go-getter
So bravely wrote the king a letter.
She praised him for the work he had done
Ruling in a land that's safe and fun.

She told him of her favorite game,
The Royal Family was its name.
"I put on a robe," the letter said
"And I place a crown atop my head."

I pretend to be you with such pride
But I wonder why it is you hide.
Please answer all of the people's calls,
And appear outside your castle walls."
And along the bottom of the page,
She signed it: Sophie 9 years of age.

She had drawn a picture of herself
And as he placed it upon his shelf
He noticed her face was in a frown.
Oh, he could not bear to let her down.

The king needed time to think things through,
So, he asked the queen what he should do
"You must show yourself," she did advise
"It is honest, fair and very wise.

Just because you are different, King?
That will never change a single thing.
You are a hero throughout the land.
The people will surely understand."

The nobles were quick to spread the word.
"The king will appear!" the people heard.
And each of them was so delighted
To learn they all had been invited.

As Sophie finished her last Sunday chore,
She heard a loud knock outside her front door.
Attended by two who played clarinet,
Was the Royal's most trusted baronet.
He told her he's come at the king's request
That she joins, at once, as his honored guest.

The joyous occasion filled the streets
With songs and dances and tasty treats.
Jesters would muse with their wit and tricks.
The crowd would roar in a laughing mix.

Then bells rang out and brass horns blew.
And, drumbeats rolled like thunder, too.
When the band had reached its final note,
The drawbridge drew right over the moat.

And under the flicker of the light...
Behold! His Majesty was in sight.

At first, the crowd woo-hoo'd and cheered.
But then they hushed and stood... and STARED.
What an astonishing surprise
They just could not believe their eyes.

The ruler then rose before the crowd.
Villagers pointed, shouting out loud,

"THE KING'S CROWN... IS UPSIDE DOWN!"

Annoyed at the news the king had shared
Some made faces and others got scared.
Many became so disenchanted
They misbehaved and raved and ranted.
Some of them booed and hollered and hissed
Even made fun. They couldn't resist.

Sophie, so saddened at the cackling crowd,
Looked up at the king who made her feel proud.
For, he was that king with courage and heart.
Difference, she thought, should not set us apart.

Close by, were those who did not judge.
They did not tease or hold a grudge.
These folks loved what the king had done
To keep their land so safe and fun.
Ignoring the squawk, the hum, and the screech,
They patiently waited for the king's speech.

"Humbled, I stand before you, today."
His Majesty had begun to say.
"To show how lucky I feel to serve,
And to be the king you all deserve.

And, that is why I've called you all here."
His royal blue eyes began to tear.
"It's finally time for you to see
The curious part that makes me ME.

I couldn't bear to let you all down
And never show you my quirky crown.
I have made this land so safe and fun
For each of you--For EVERYONE.

If you live here or have traveled far
Wherever you're from, whoever you are!
For those who stand up on your feet
Or who wheel around upon your seat.

Those who have grown so very tall,
And those who still are rather small.
Even if you are Martian green
Or pink or blue or in between...
There's just one thing you all must do.
That's to be your very best YOU!
And that is what I'd like to be:
The people's king, if you'll have me."

The whole crowd clapped, whistled, and cheered
They bowed to the king they all revered.
And praised the girl who wrote a letter
That changed the kingdom for the better.

Never again was difference mocked.
Being different from then on rocked.
A new picture smiles on the king's shelf
And the words below read: BE YOURSELF.





Share A Story In A Poem contest entry

Author Notes
This tale celebrates diversity and difference and will show readers (young and young at heart) that when we embrace differences in ourselves and others, we open up a world of friendship and possibilities. The title was changed for the purpose of this contest. The picture book, available on Amazon, is written by Robin Feiner and illustrated by Charity Russell. Copyright 2018, All rights reserved.

Pays one point and 2 member cents.
© Copyright 2016. feinerthoughts All rights reserved.
feinerthoughts has granted FanStory.com, its affiliates and its syndicates non-exclusive rights to display this work.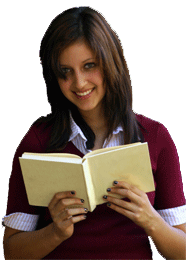 You need to login or register to write reviews.

It's quick! We only ask four questions to new members.

Interested in posting your own writing online? Click here to find out more.