Contact Us
1 New Contest

Join today or login

Home

Read

Up For Review

Stand Out Writing

Additional Reading

Write

Stand-Alone

Book or Script

Inspired Writing






Contests

Classes

Rankings

Profile

Info
You are using an outdated version. Writing will not be shown properly in many cases. Click here to use the current version.
| | |
| --- | --- |
| Category: | Horror and Thriller Fiction |
| Posted: | August 26, 2020 Views: 123 |
| | |

Warning: The author has noted that this contains the highest level of violence.
Based on a true story
"Buried by Mistake" by elchupakabra





Where am I? It's so impossibly black. The last thing I remember was the hospital and then... oh, God!

I'm trying so hard not to panic, but I have a lifetime, reduced to a cheap, plywood box, with nothing else left to do now. Every breath is hot, stale, recycled. I'm gasping for what little air I can draw in. The tears have dried from my eyes, now, as despair grips my chest tightly, slowing my heaving lungs. I focus on breathing.

I finally collect myself long enough to decide; I will not die here! I feel around and my fingers brush against the rough wood of my coffin. I run my palms across the coarse surface. I smash the wood with short bursts as hard as I can muster. Somehow, with fingernails that must be bleeding as they burn, oozing a thick liquid, I pry small pieces of wood free. The dirt hits my face and I work it slowly down to my feet. I claw at the dirt, slowly shifting my weight up, continually pushing dirt down to my feet. Twisting, scraping, digging up, to freedom, to life.

The dirt collapses, immobilizing me.

Suffocation.

Hope, siren of the damned.



Writing Prompt
Write a story of 200 words. not including the title. Any subject accepted. Must be exactly 200 words.

200 Word Story
Contest Winner

Author Notes
Music for added effect.



200 words exactly by my count.

Sadly, this is based on a true story. May this poor soul rest in peace.

https://www.independent.co.uk/news/world/americas/woman-buried-alive-coffin-brazil-11-days-rosangela-almeida-dos-santos-a8213646.html



Pays one point and 2 member cents.

© Copyright 2016. elchupakabra All rights reserved.
elchupakabra has granted FanStory.com, its affiliates and its syndicates non-exclusive rights to display this work.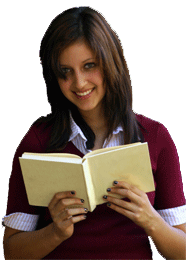 You need to login or register to write reviews.

It's quick! We only ask four questions to new members.

Interested in posting your own writing online? Click here to find out more.
Write a story or poem and submit your work to receive reviews on your writing. Publish short stories on our book writing site and enter the monthly contests. Guaranteed reviews for everything you write and you will be ranked. Information.